A Collaboration with Robert Dawson
By Douglas Watson, May 13th 2018
Robert Dawson is known for his original take on traditional images and patterns in ceramics.
He designed a wall of white tiles, 15 tiles by 16, including 12 panels of a willow pattern plate, each fragment having a slightly different perspective. We took the original photographic images of the prints supplied to us and blew them up to full size. These images were then painted onto our 6 inch tile in the traditional manner, following every detail as exactly as possible. These tiles were then scanned and reproduced. We still have the original panels, some of which can be seen here.
Looking for something similar?
We have picked out something similar below. Alternatively, get in touch to commission your own design?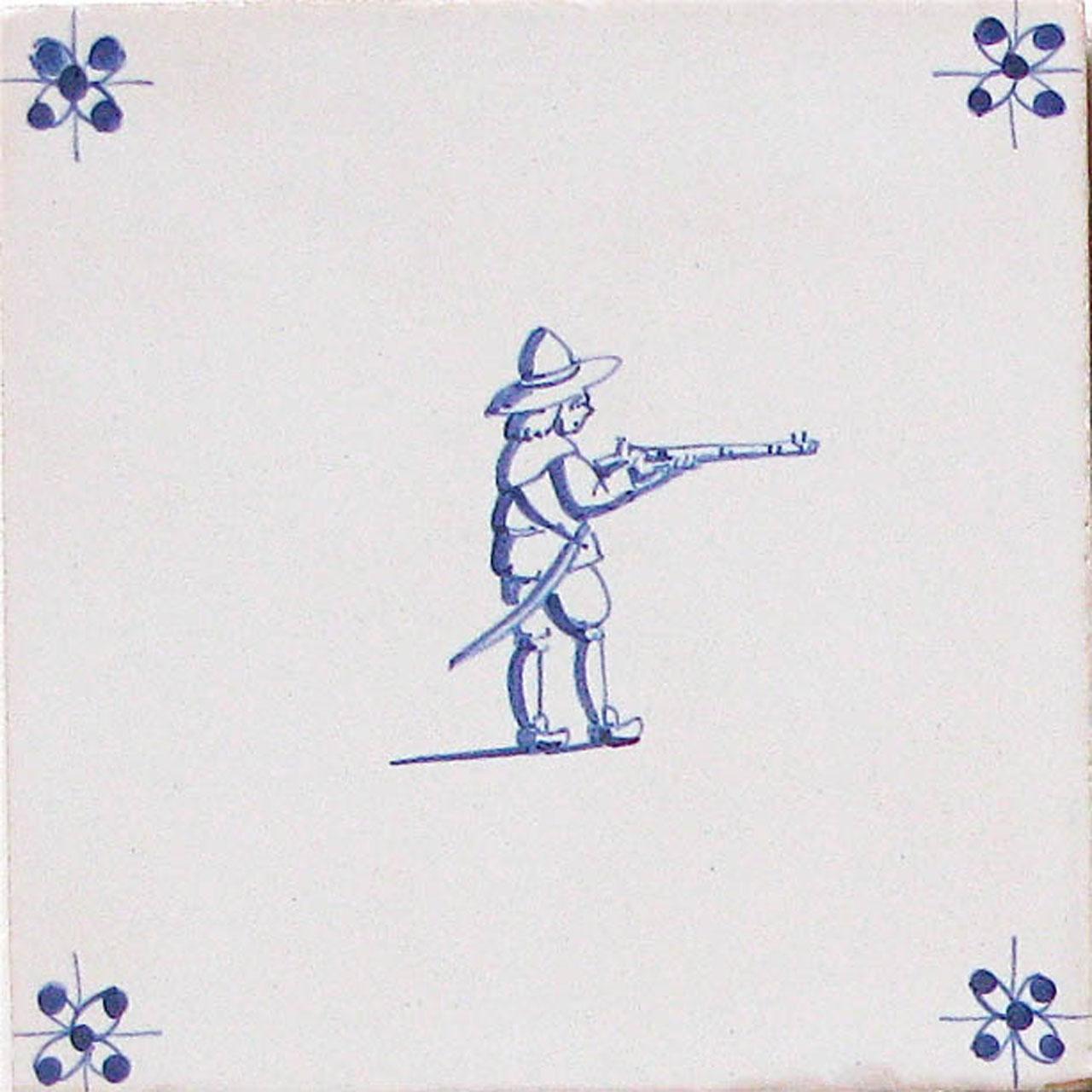 Delft Small Soldiers (DEL13)
Add some vintage charm to your walls with these stylish Delft tiles.