Inspirations...
There are many sources of inspiration for our tiles and the following are a few that have inspired us over the years, and some that are still to be tried!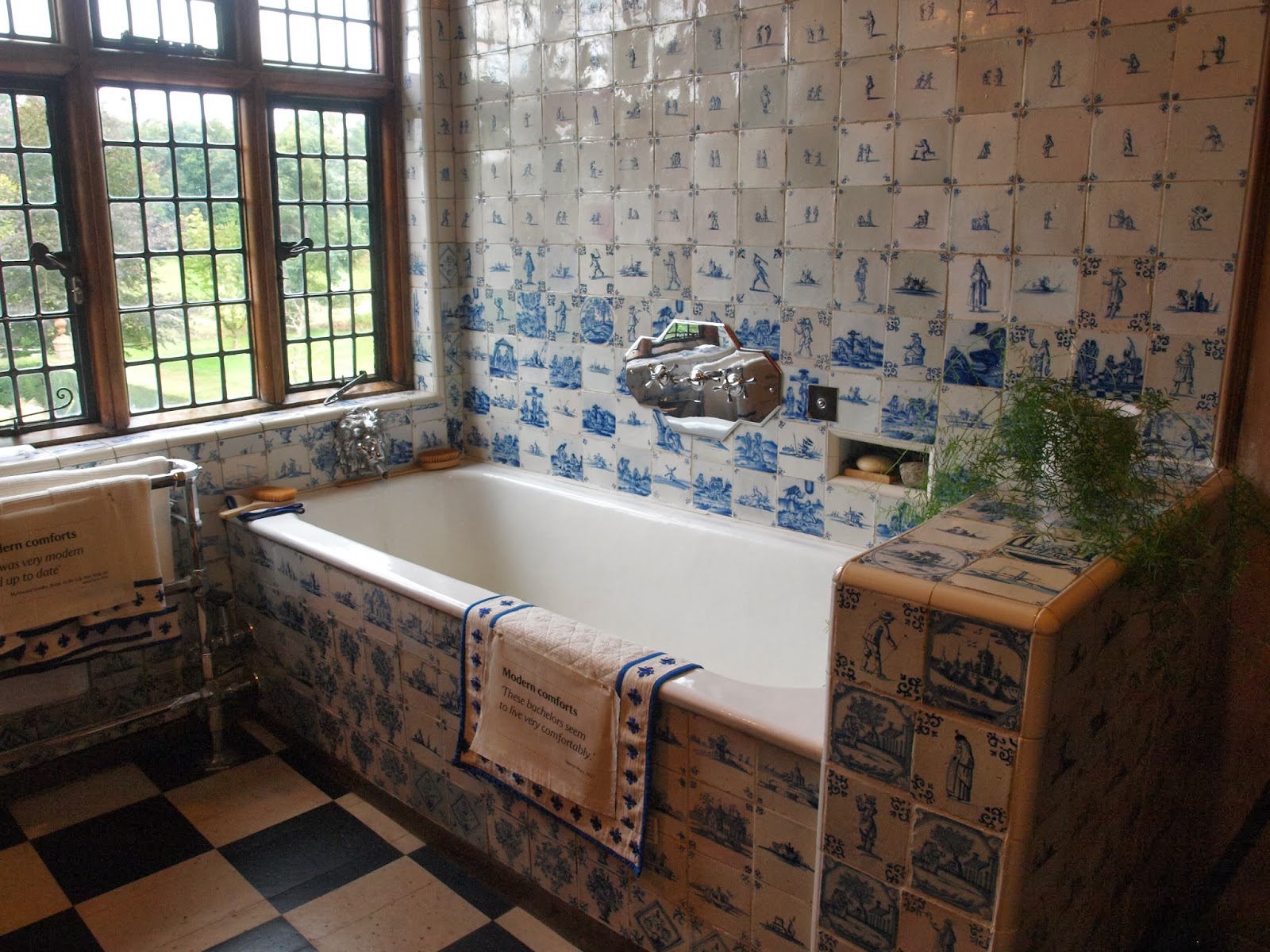 An extraordinary bathroom in Packwood House. An important inspiration for our mixed antique Delft tiles!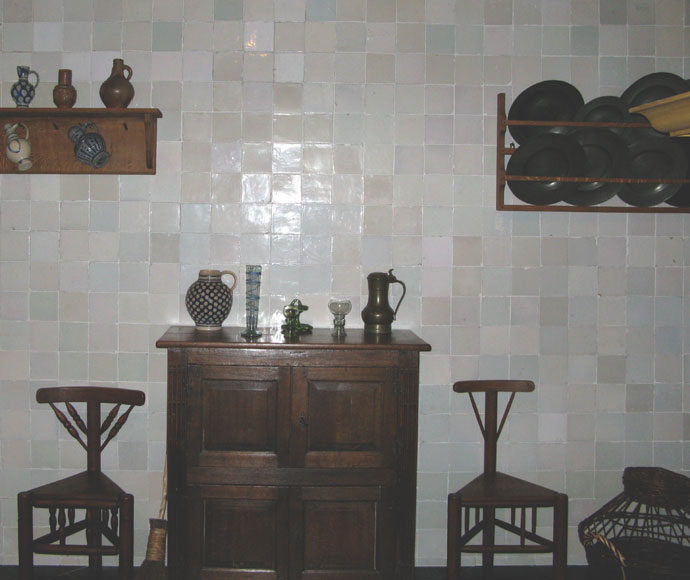 We took this photo when visiting Rembrandt's house in Amsterdam. The mixed white tiles in the kitchen are what we try to replicate.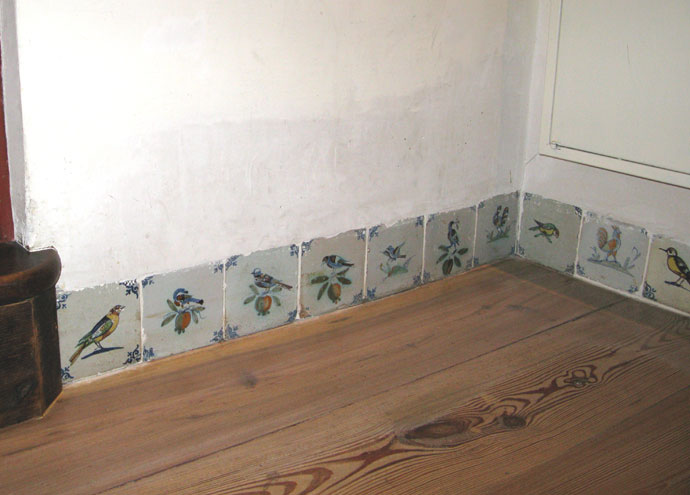 Also from Rembrandt's house. Using tiles for a skirting board was common in the 17th C.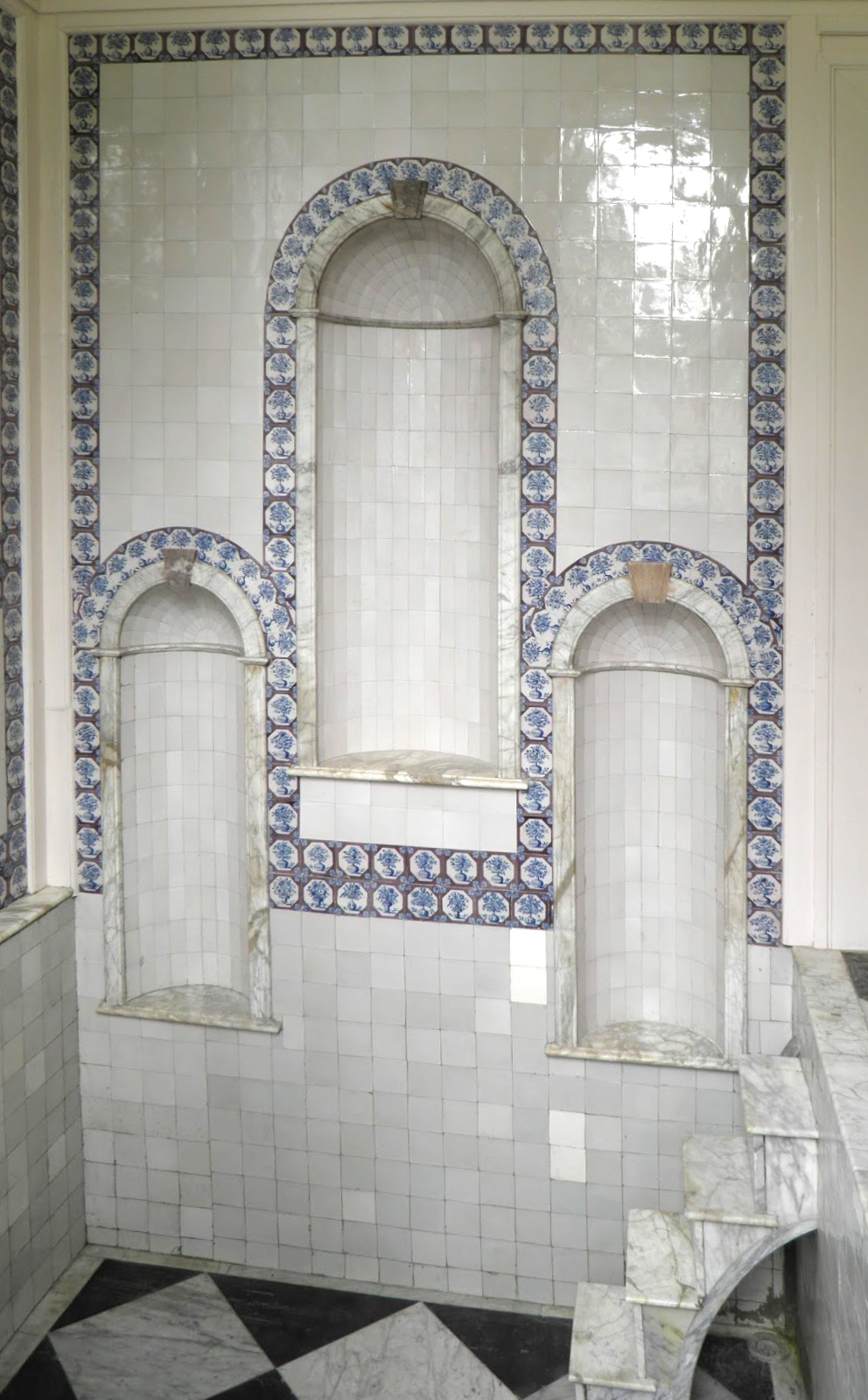 The Carshalton water tower in Surrey was built in the early 18th century. It has both the varied white tiles, "mixed whites" like we produce, and the manganese and blue tiles, see our del28 series.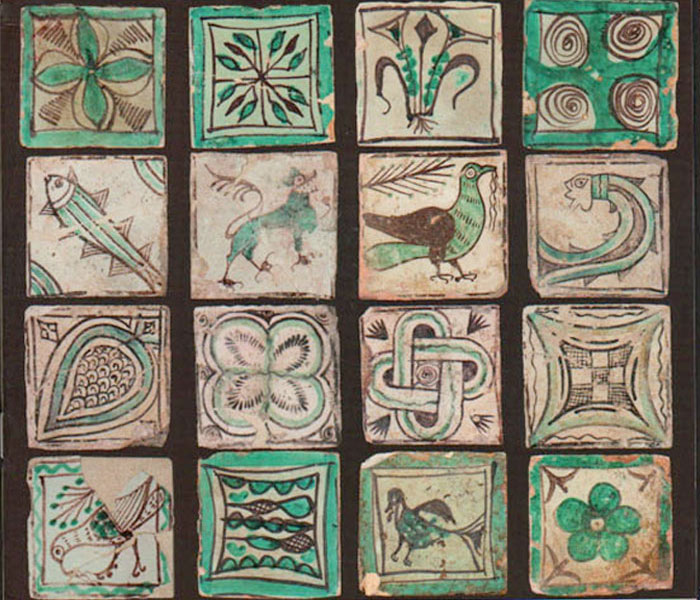 The Papal Floor at Avignon is wonderful. We have been inspired by the images here to produce our Papal Tiles.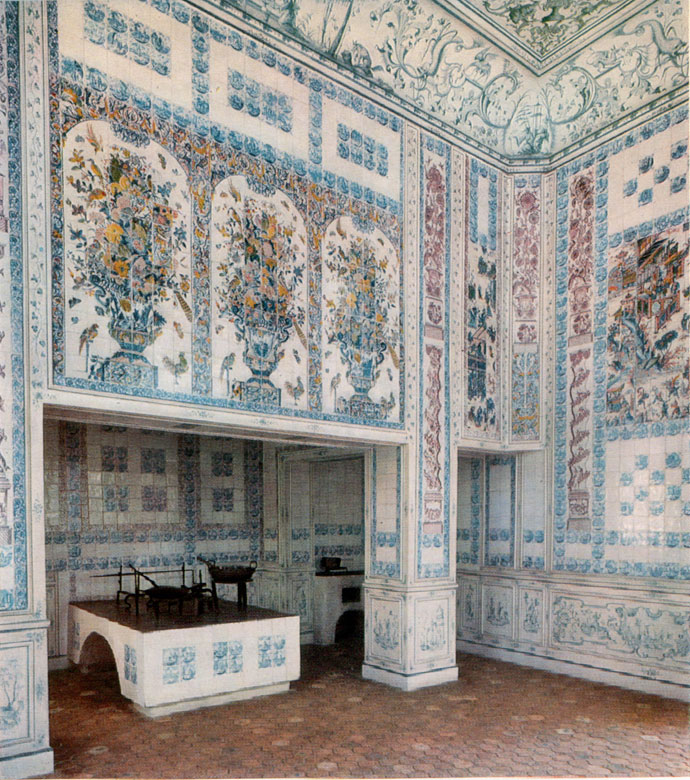 The Amalienburg Hunting Lodge kitchen at Nymphenburg, 1730's. Spectacular! We could actually replicate this if anyone is interested?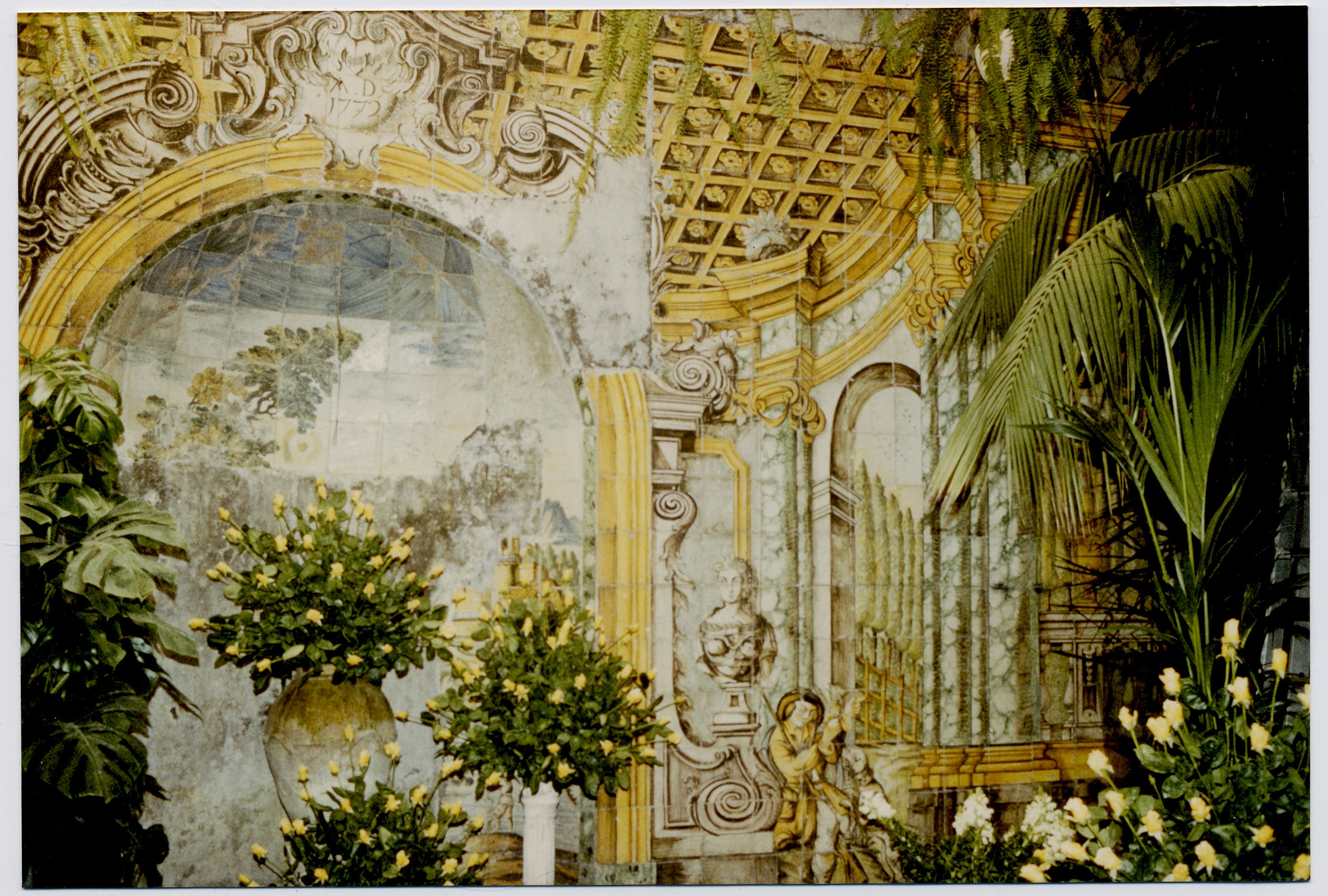 This amazing panel from 1772 (you can see the date above the arch), was photographed at the back of a florist's shop in Sorrento.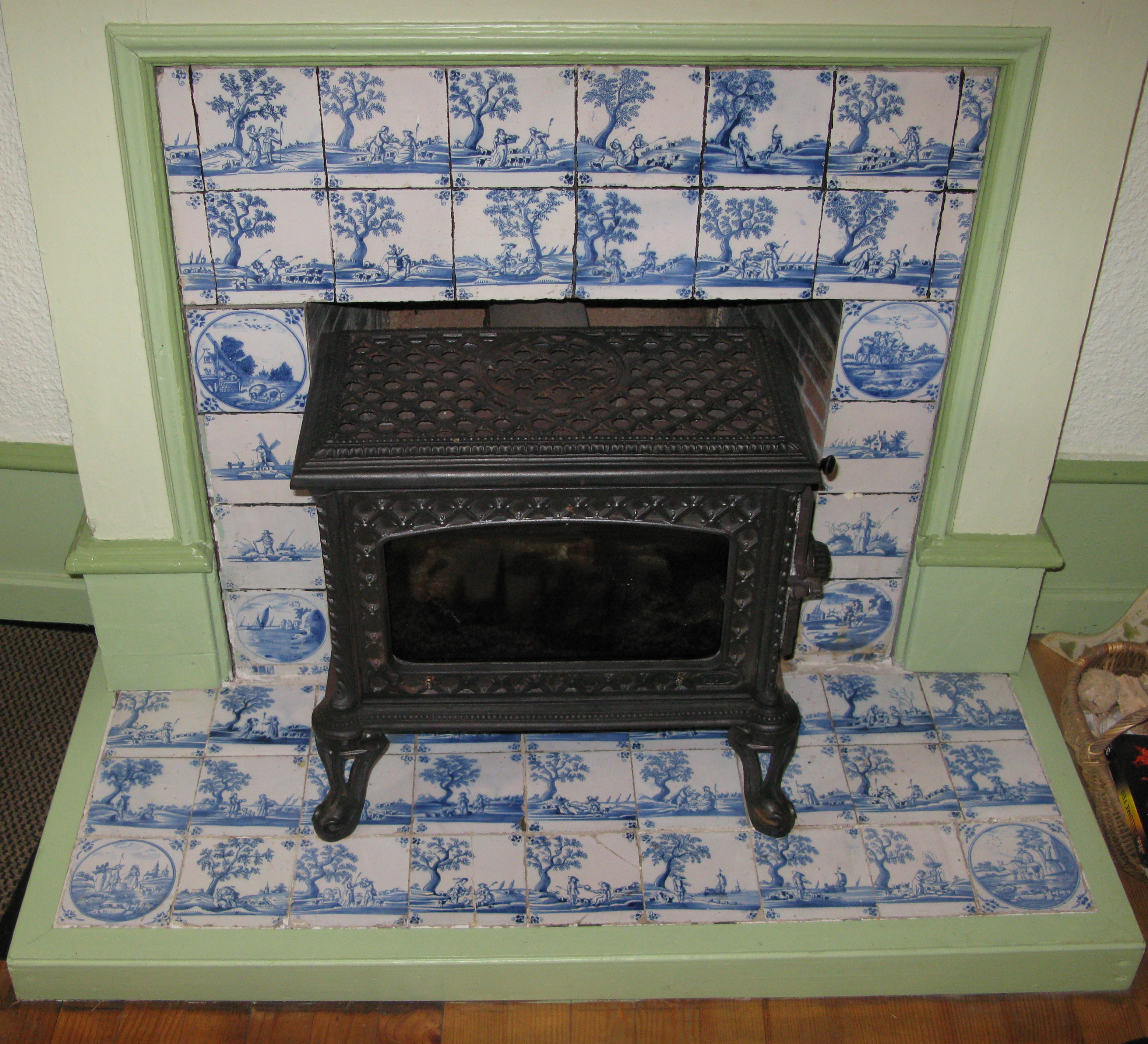 Fireplace tiles from a cottage in Brittany
A varied collection of original Delft tiles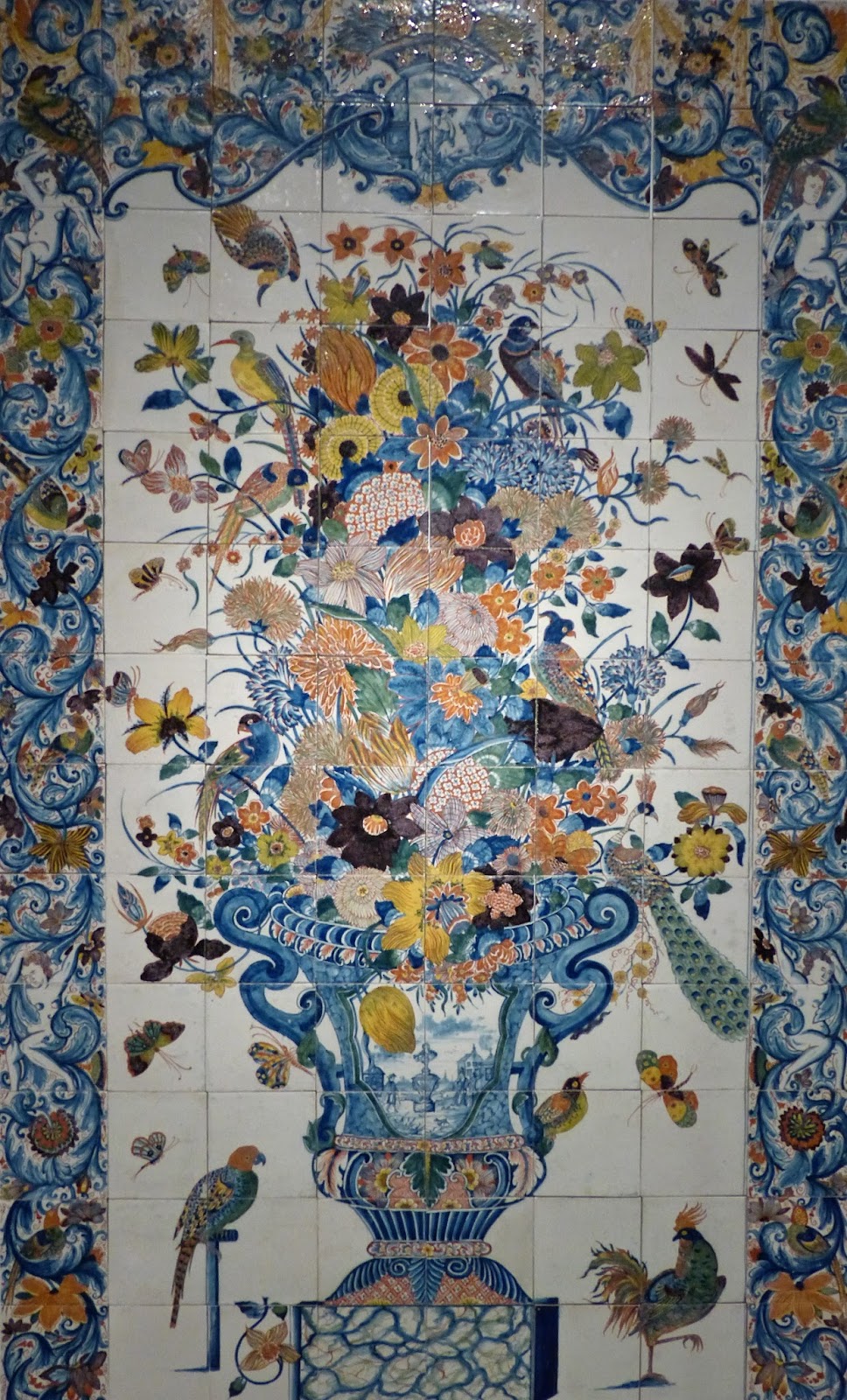 This amazing panel was photographed in the Rijks Museum, Amsterdam. We have painted versions of similar panels in the past.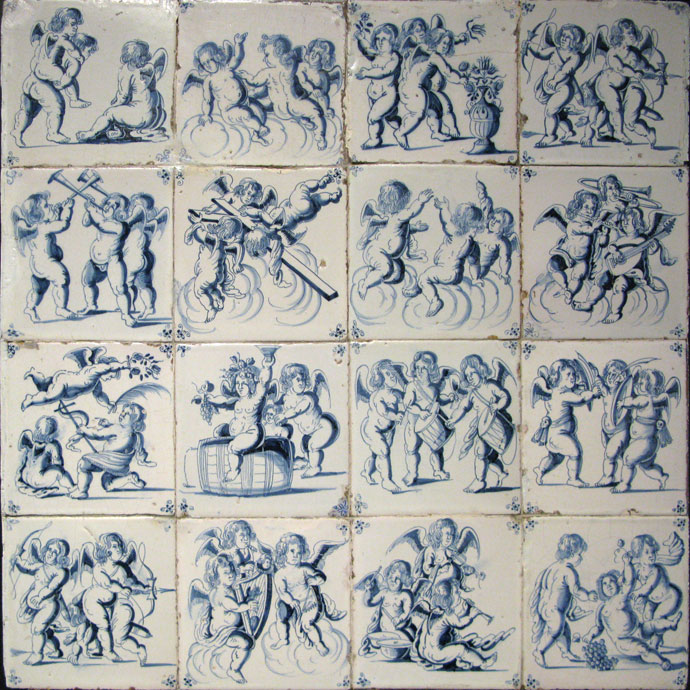 Also from the Rijks Museum. A potential Putti series here!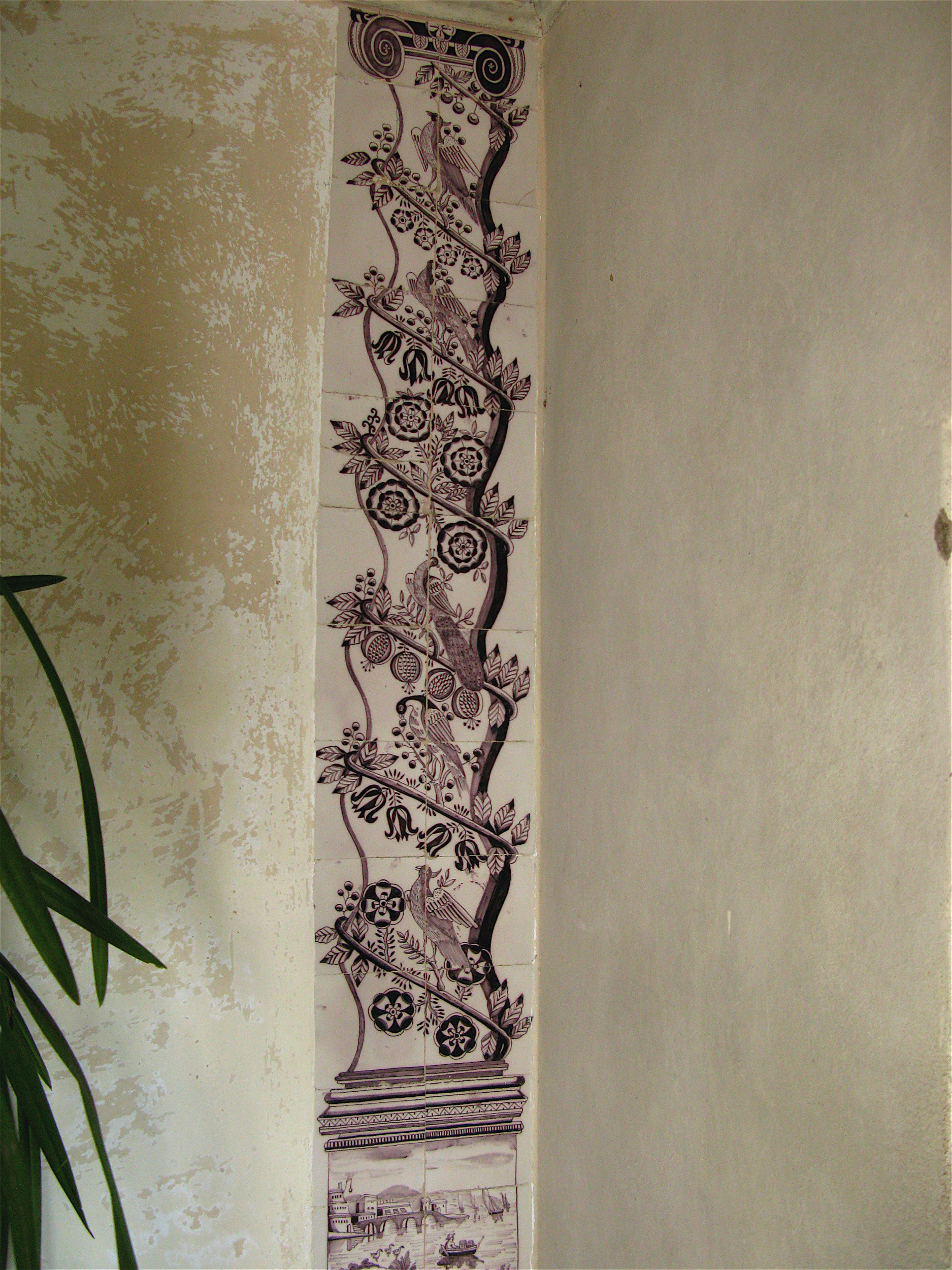 There are more than flowers at Hidcote House. We photographed these Manganese tiles in a little shelter in one of the gardens.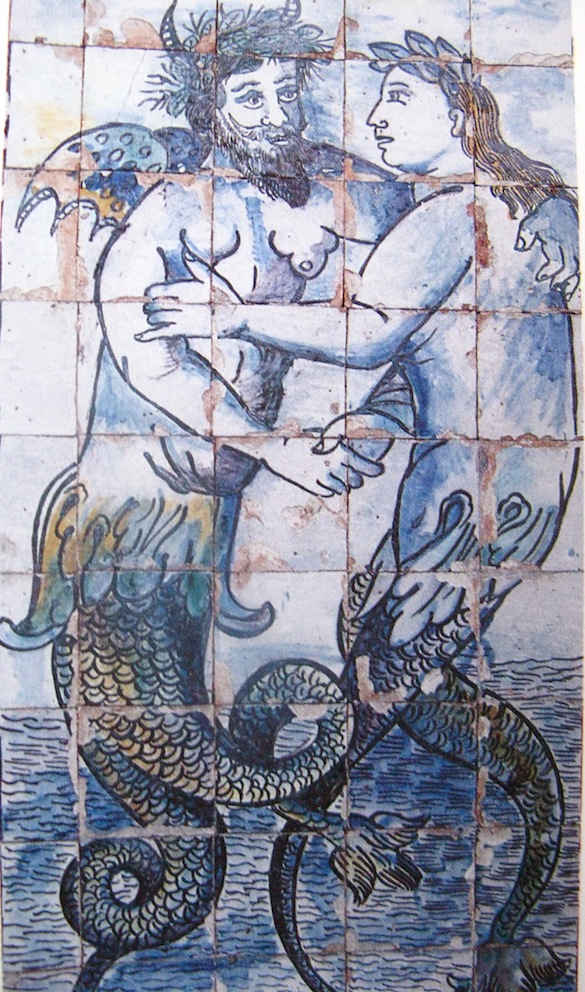 An interestingly bizarre panel from the Fonteira Palace in Portugal!