Installations
A selection of installation images sent to us by clients, designers and contractors. Scroll down to see our subcategories - "Fireplaces", "Bathrooms", "Kitchens" and "Miscellaneous".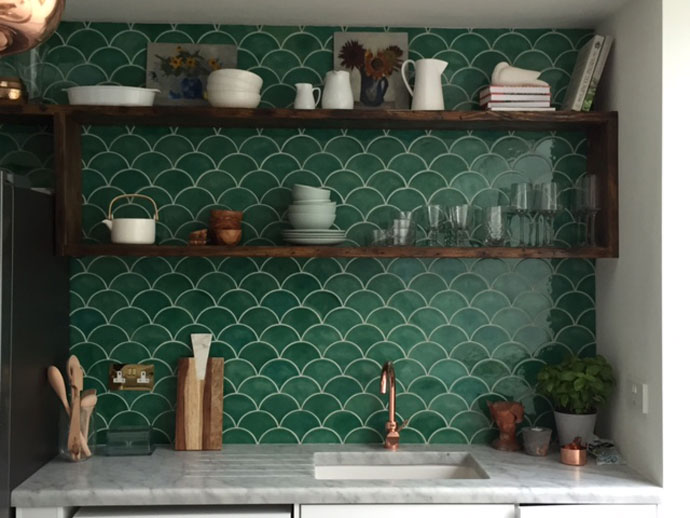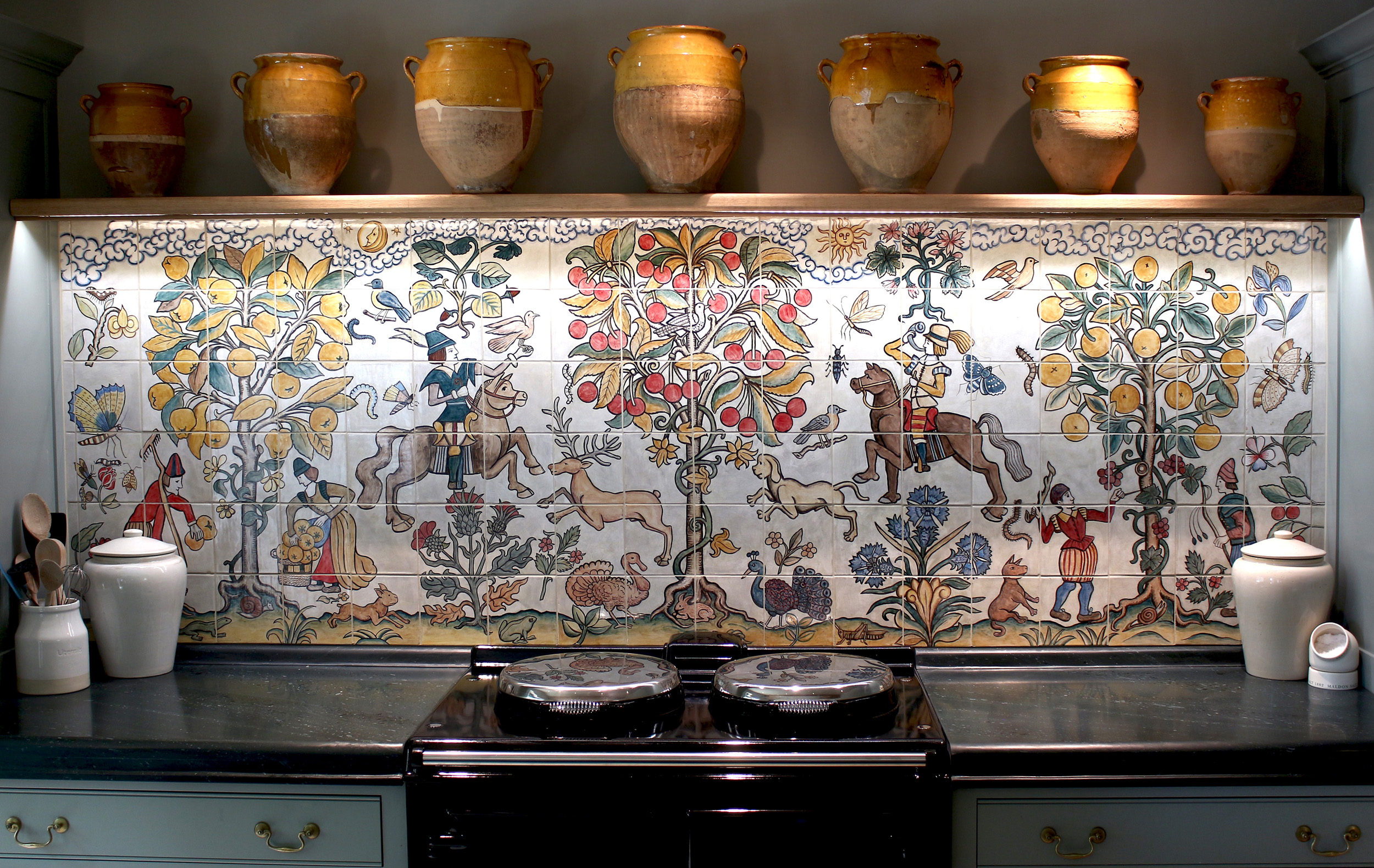 Fireplaces
A collection of our Fireplace installations.
Many projects that we work on are for clients that want to renovate their fireplaces. Whether it may be a Delft theme, Scallop (Fishscale) tiles, or something new altogether, we pride ourselves in creating the best tiles to suit the area. We offer a bespoke service that allows clients to send through the dimensions of the fireplace, which we can then use to assist us in working out how many tiles are needed to fill the desired area.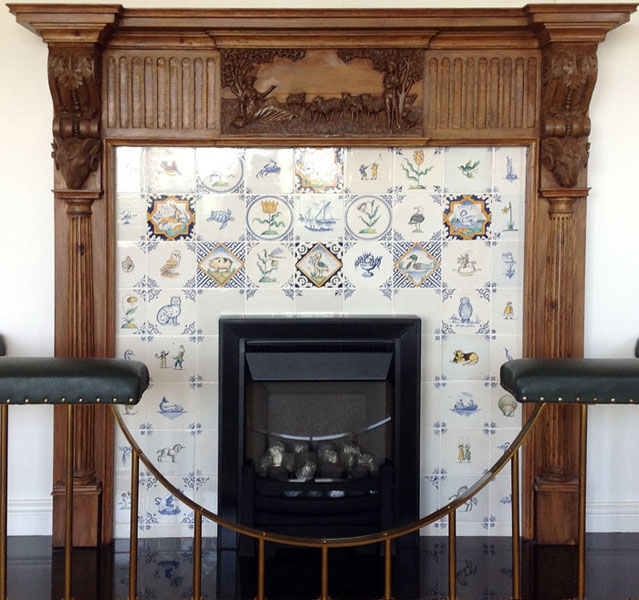 Featured here are a mixture of many different Delft ranges…
And many more.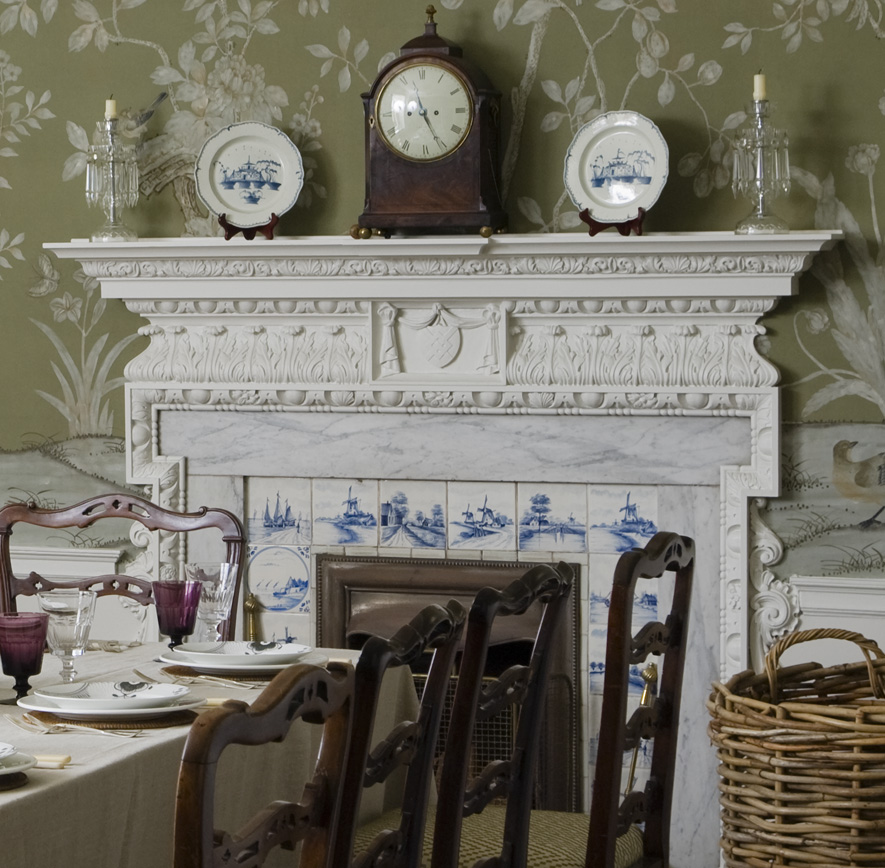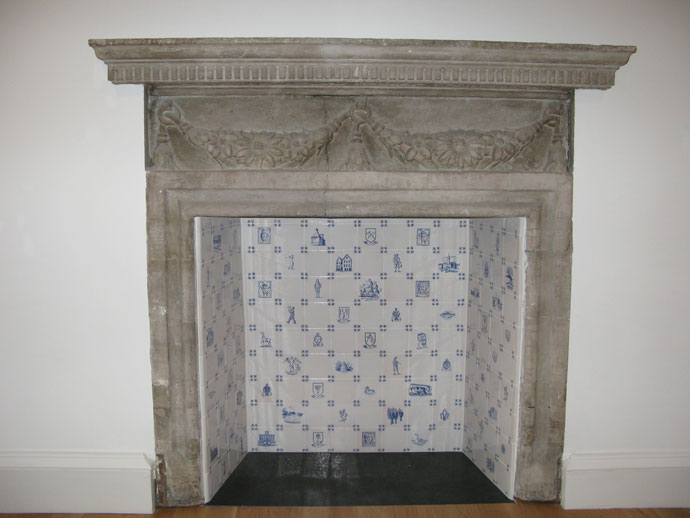 This is one of 3 fireplaces commissioned in 2011 for the restoration of the burgh halls at Linlithgow in Scotland. The fireplaces were original features which it was thought would have originally had Delft tiles lining them. Using the Delft tradition, we made images referencing the history as well as aspects of the town today.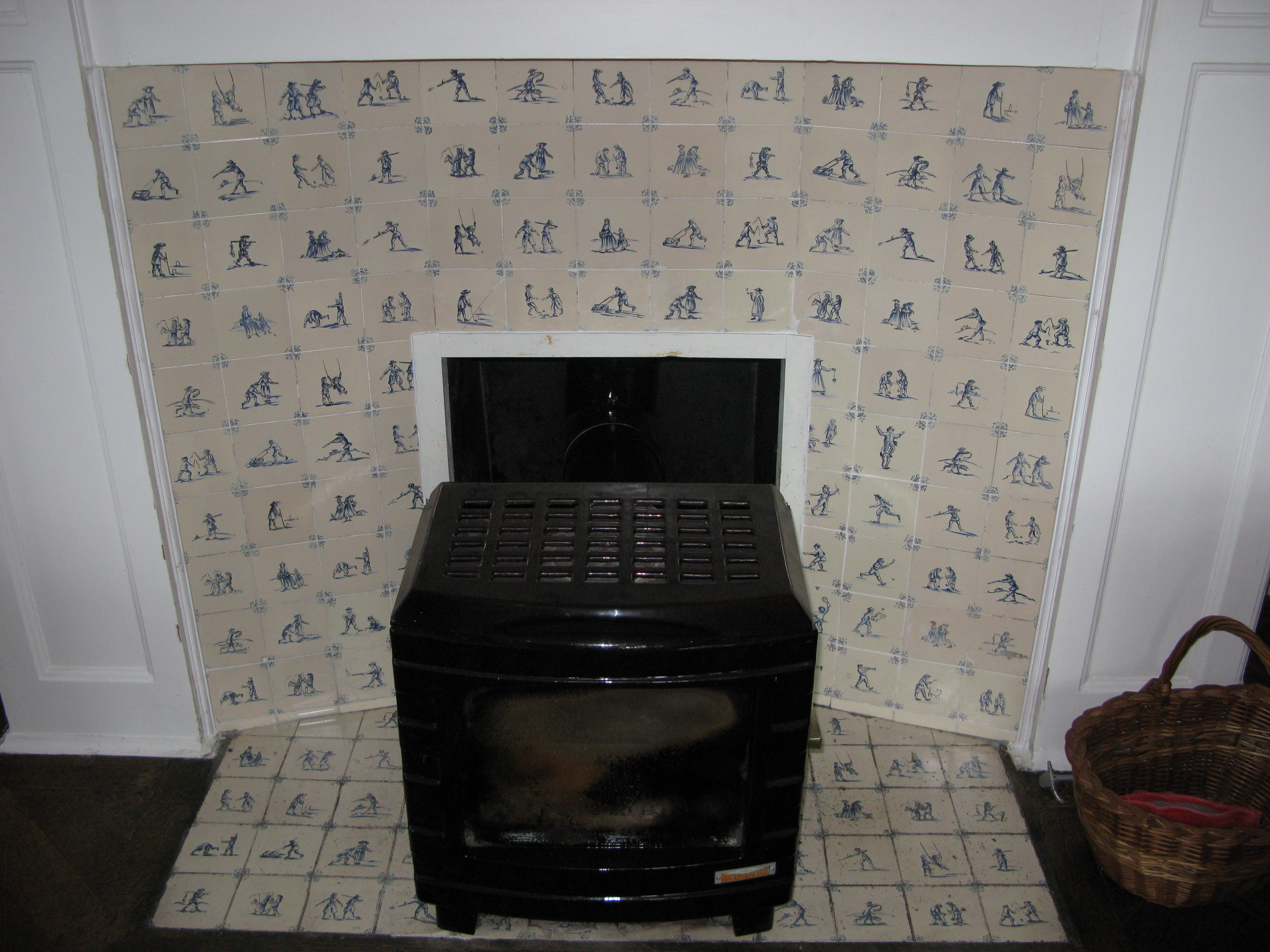 Some of these old tiles were missing and replaced by us, but which ones?
A bold use of our "Harlequin" range for a house in L.A.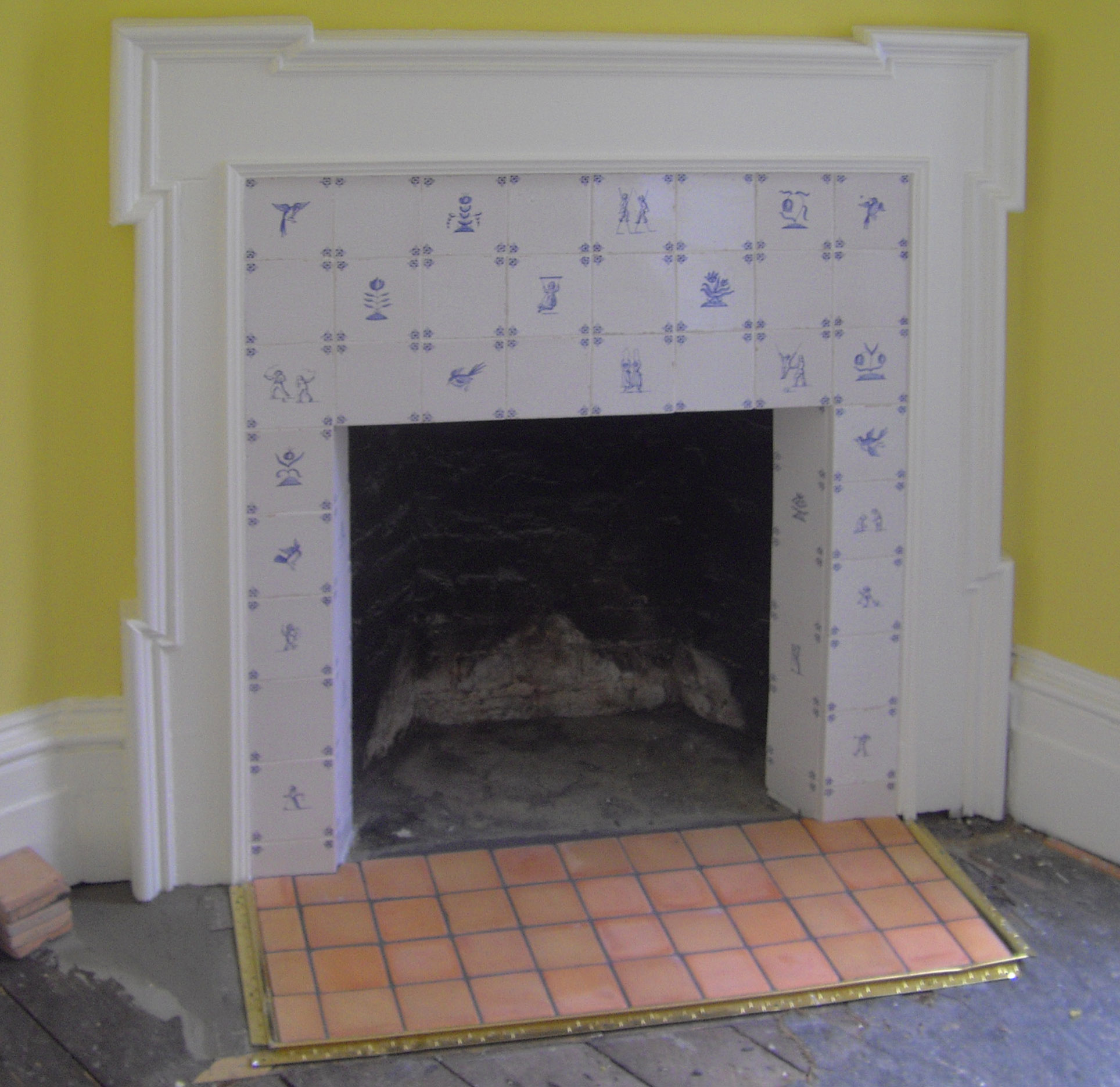 This mix of small designs and plain corners works very well for most fireplaces surrounds.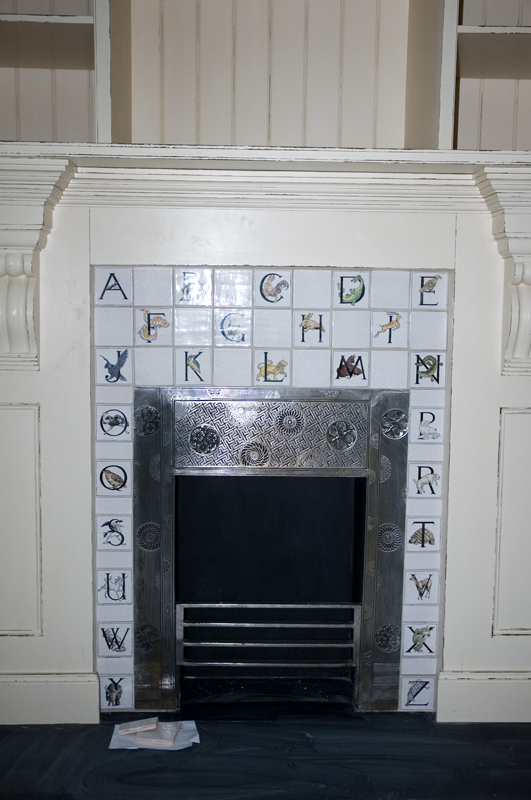 A fireplace using the "Aesop's Alphabet" (ALF06)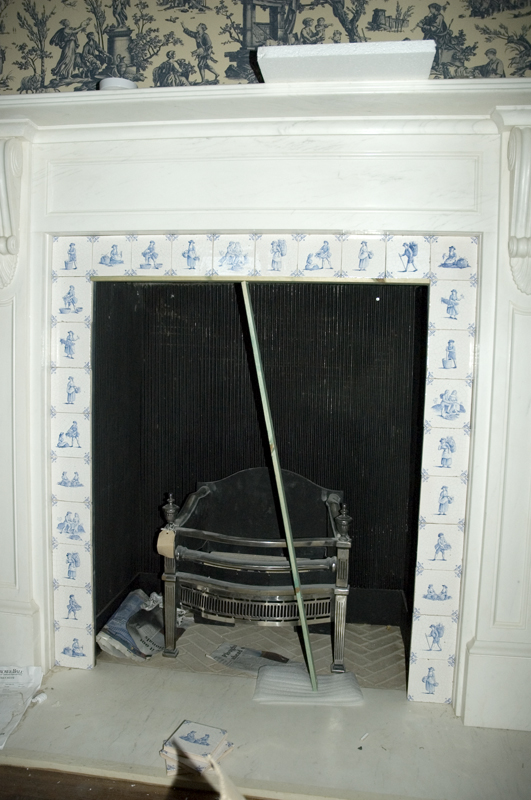 Bathrooms
A collection of our Bathroom installations.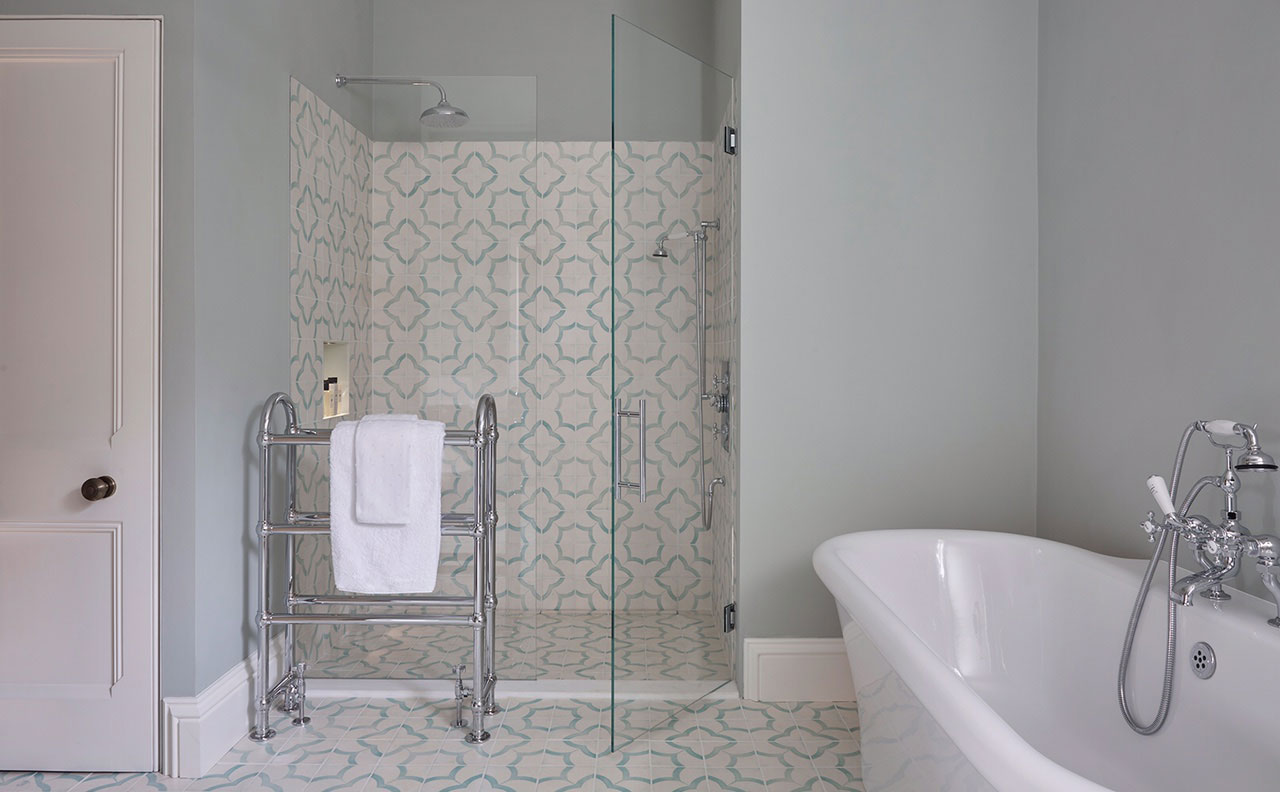 The Large Venezia design for a bathroom in London
Another view of this elegant bathroom. Our tiles have been used inside the shower and on the floor of the bathroom, creating an infinity effect and bringing all the elements of the room together to create a masterpiece.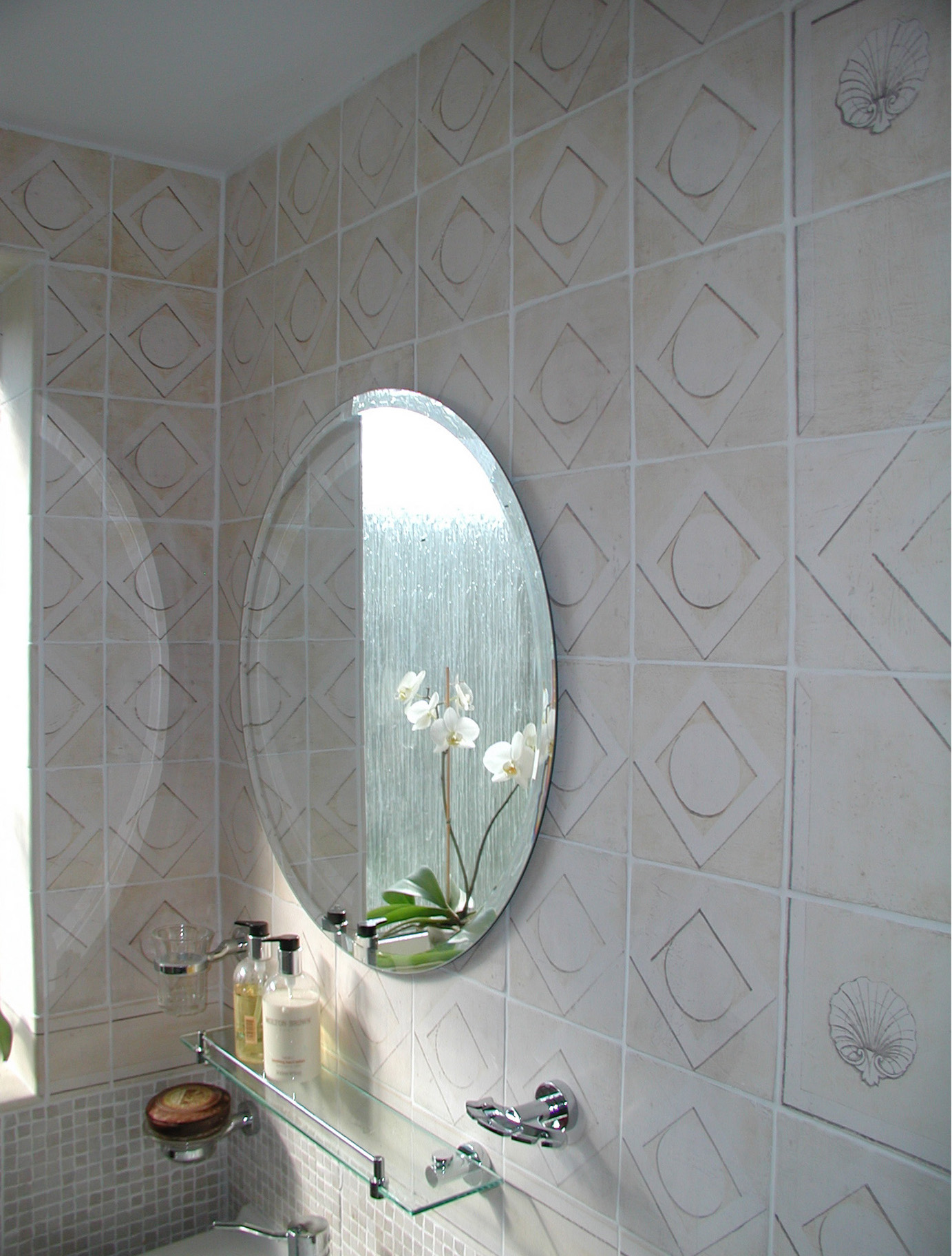 Our subtle and classic 'Firenze' fresco 6″ tiles, alongside a bespoke shell design on fresco 6″, compliment this sleek bathroom.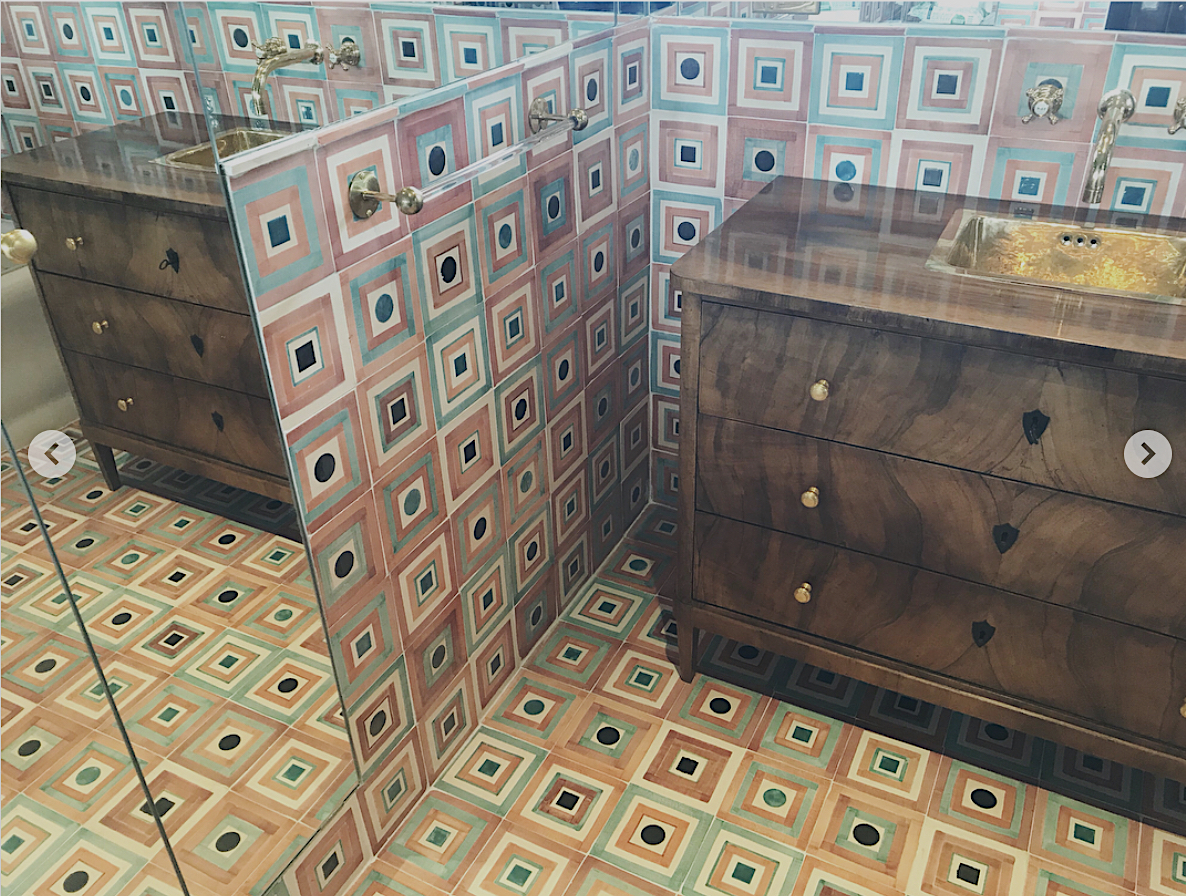 A bathroom in L.A. fitted with our 'Tangier' 6″ fresco & glaze tiles. This series features 9 different designs, alternating, to create a fantastic zingy pattern. Bound to draw the eye of guests when visiting!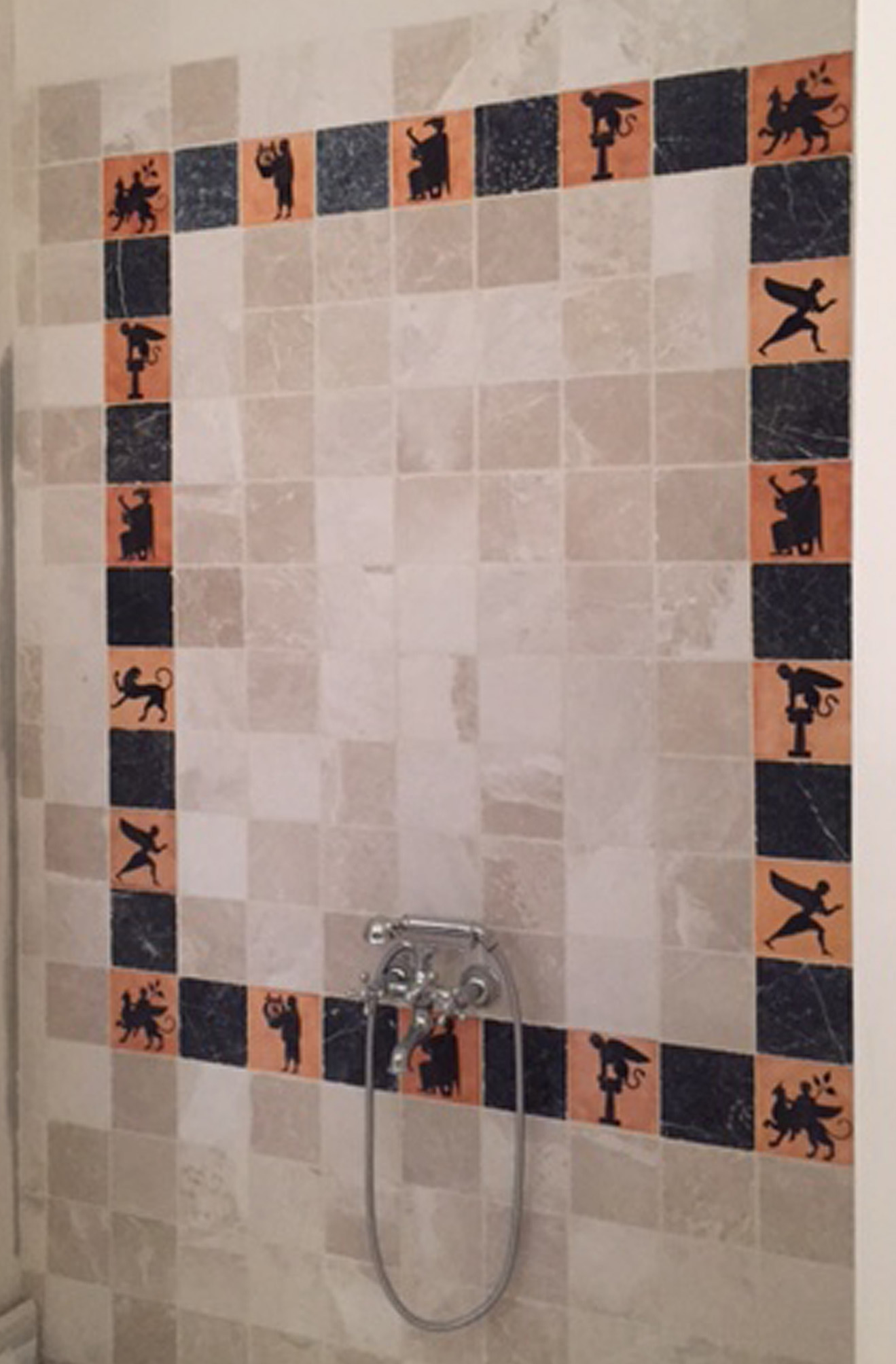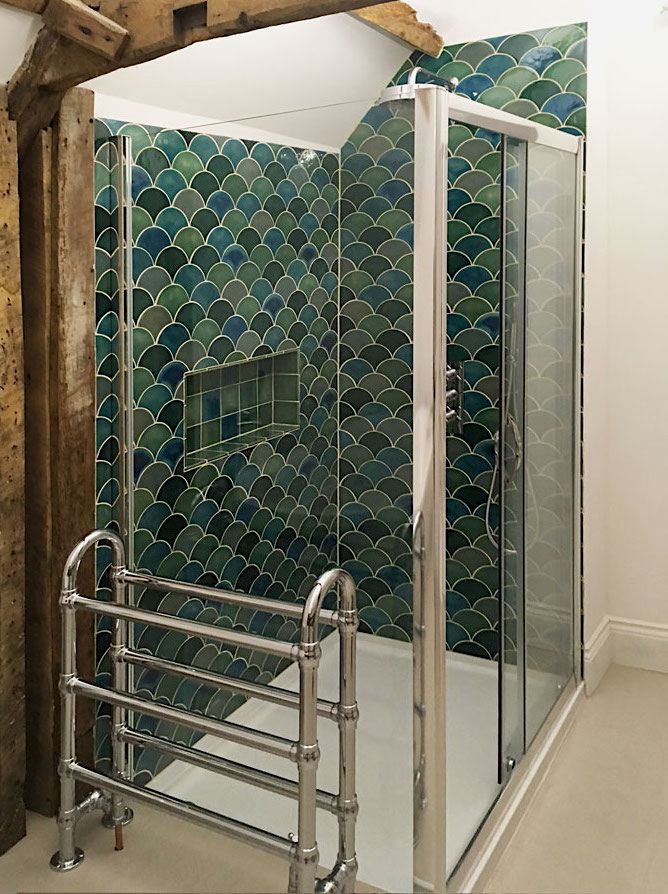 Kitchens
A collection of our Kitchen installations, featuring backsplashes and murals.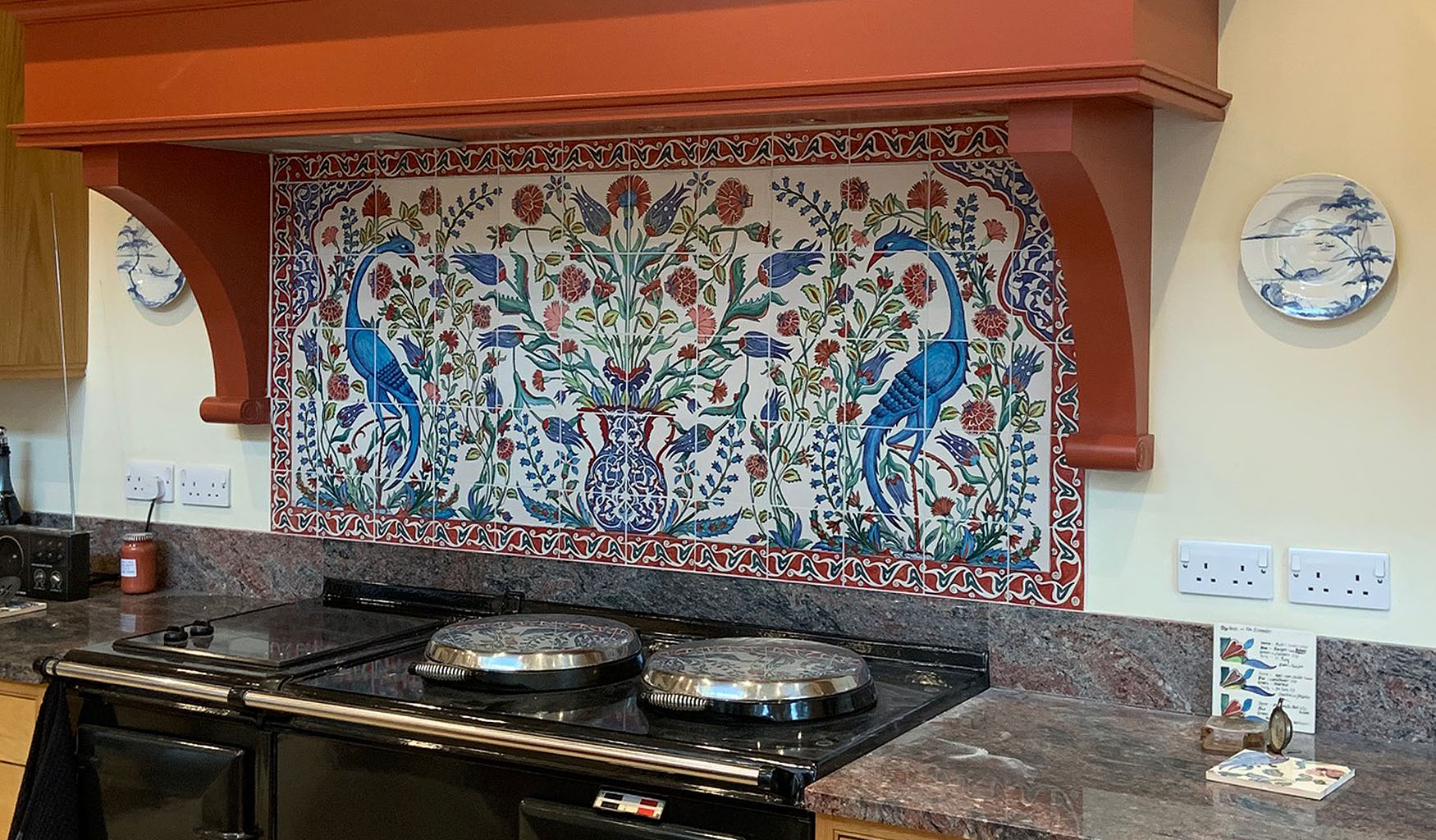 A spectacular panel based on traditional "Iznik" tiles from Turkey. This panel can be seen on the "Gallery" page near the top.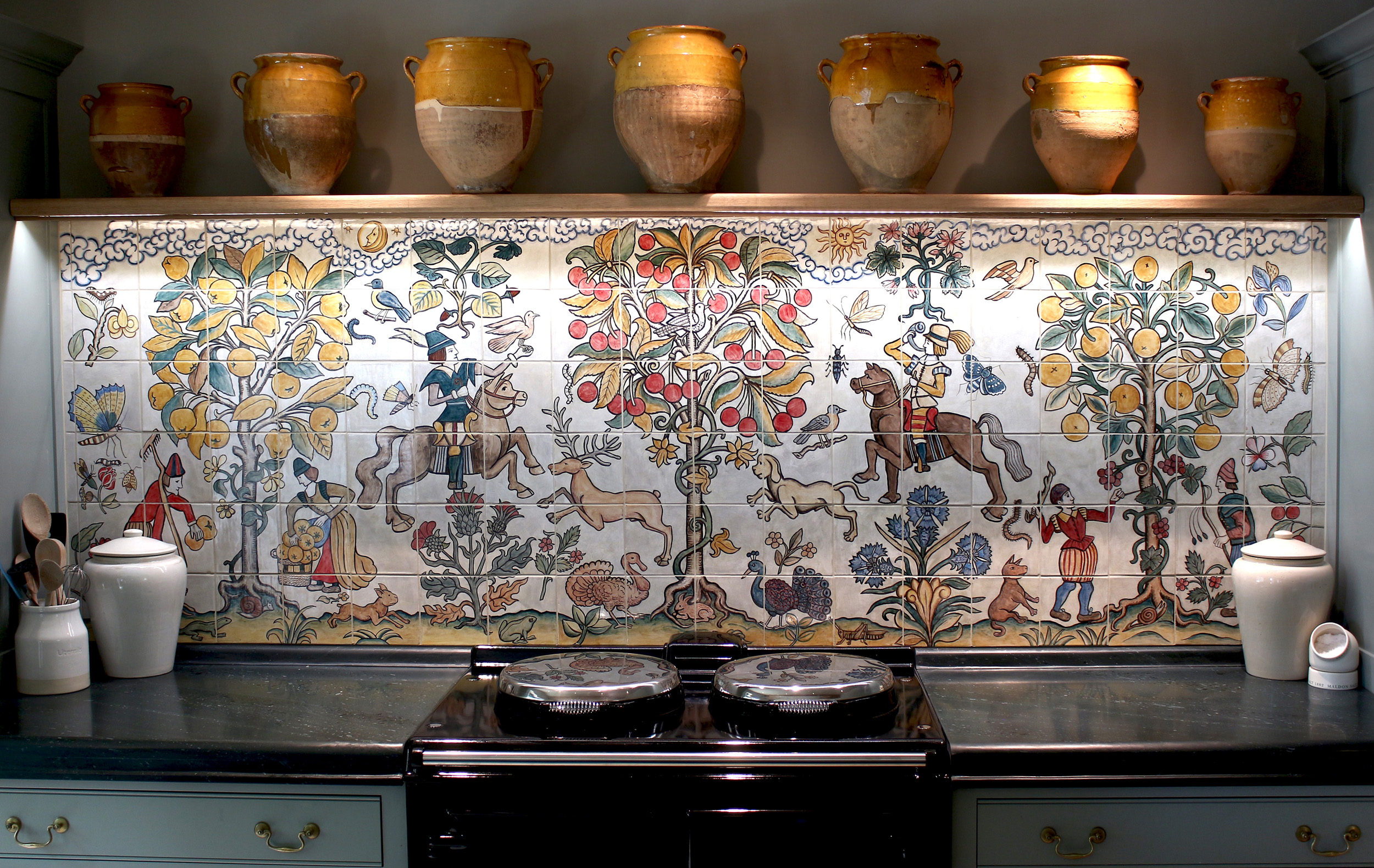 Commissioned for a client's Tudor home in Oxfordshire, this scene based on original tudor embroideries, was designed and painted by Doug.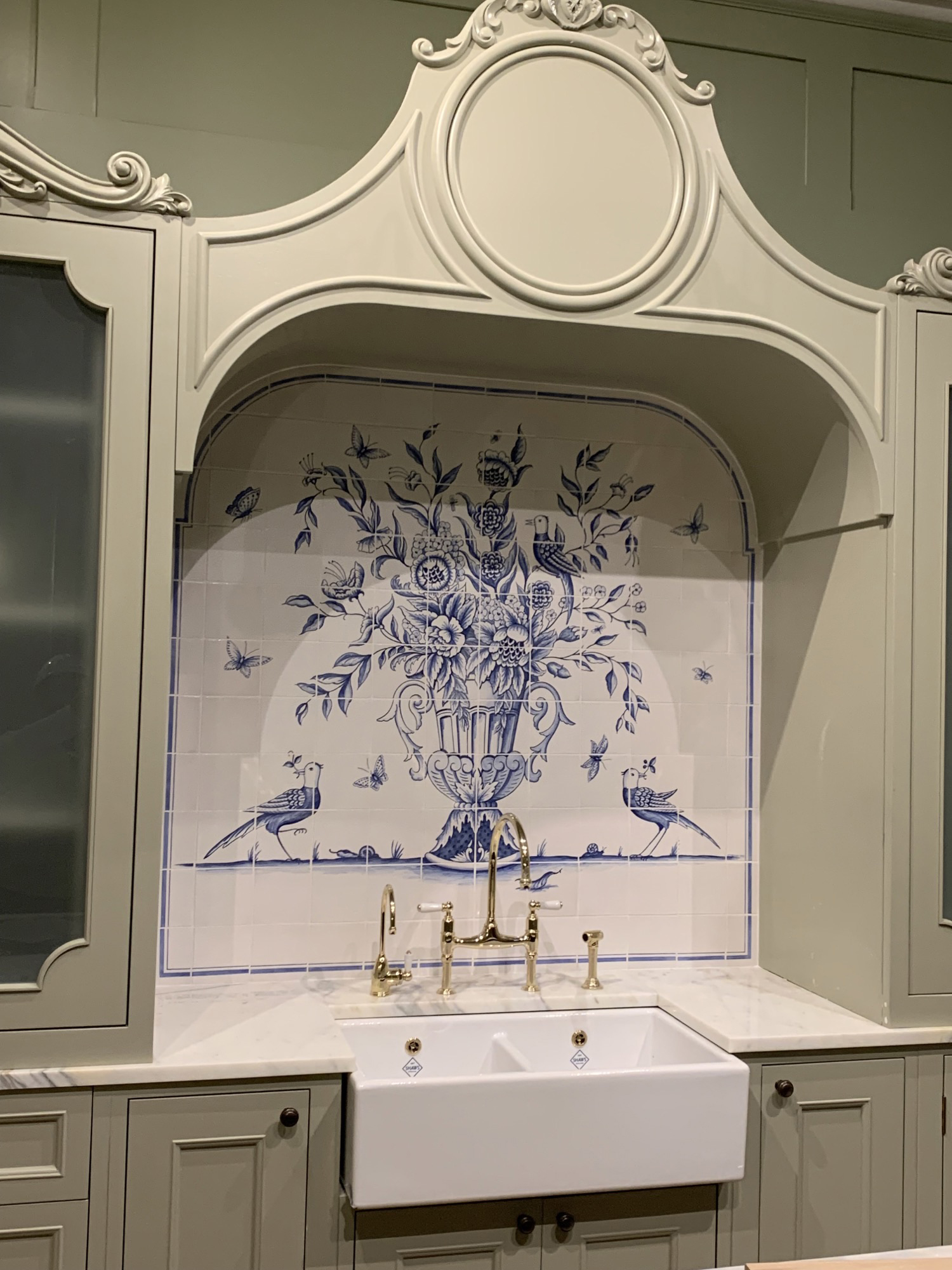 A panel based on PAN 38 especially adapted to fit the shape of this niche for Gleneagles.