Installations
A selection of installation images sent to us by clients, designers and contractors. Scroll down to see our subcategories - "Fireplaces", "Bathrooms", "Kitchens" and "Miscellaneous".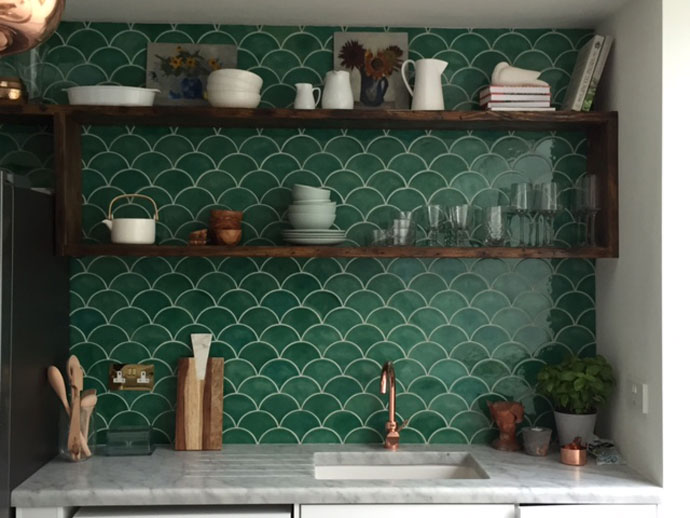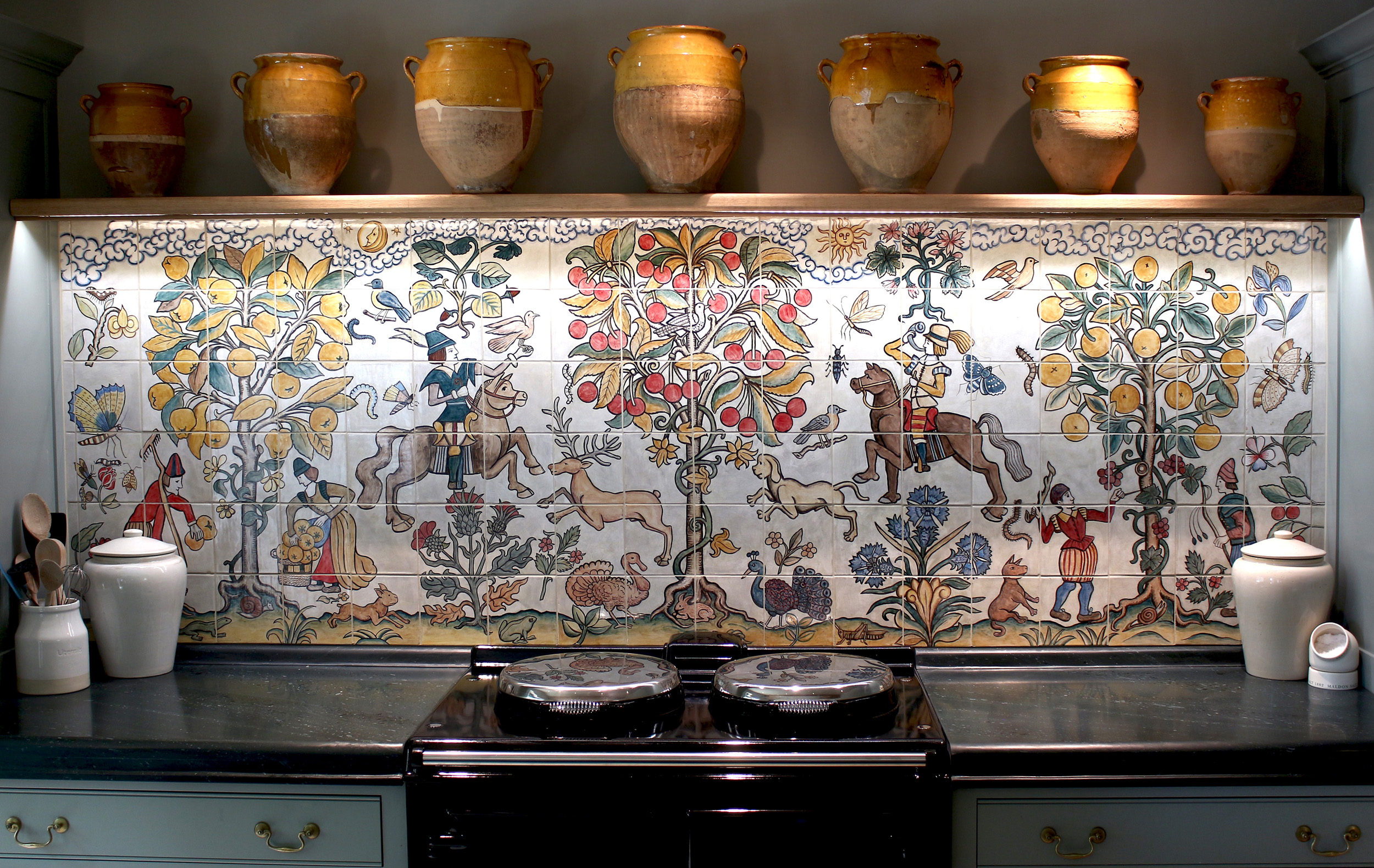 Fireplaces
A collection of our Fireplace installations.
Many projects that we work on are for clients that want to renovate their fireplaces. Whether it may be a Delft theme, Scallop (Fishscale) tiles, or something new altogether, we pride ourselves in creating the best tiles to suit the area. We offer a bespoke service that allows clients to send through the dimensions of the fireplace, which we can then use to assist us in working out how many tiles are needed to fill the desired area.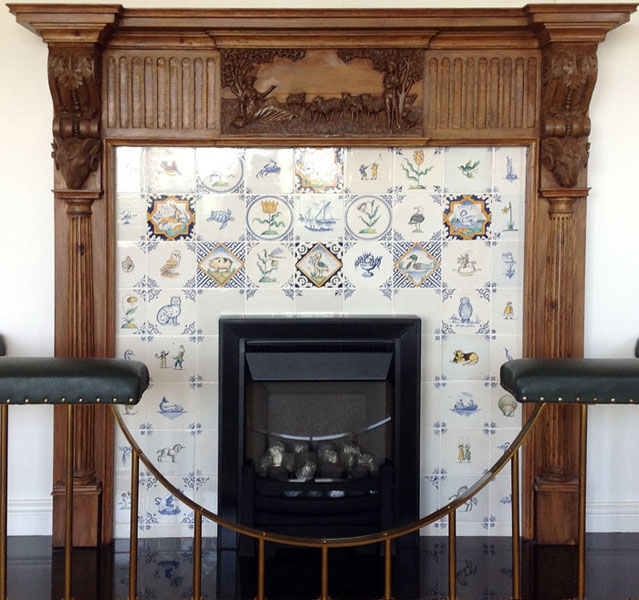 Featured here are a mixture of many different Delft ranges…
And many more.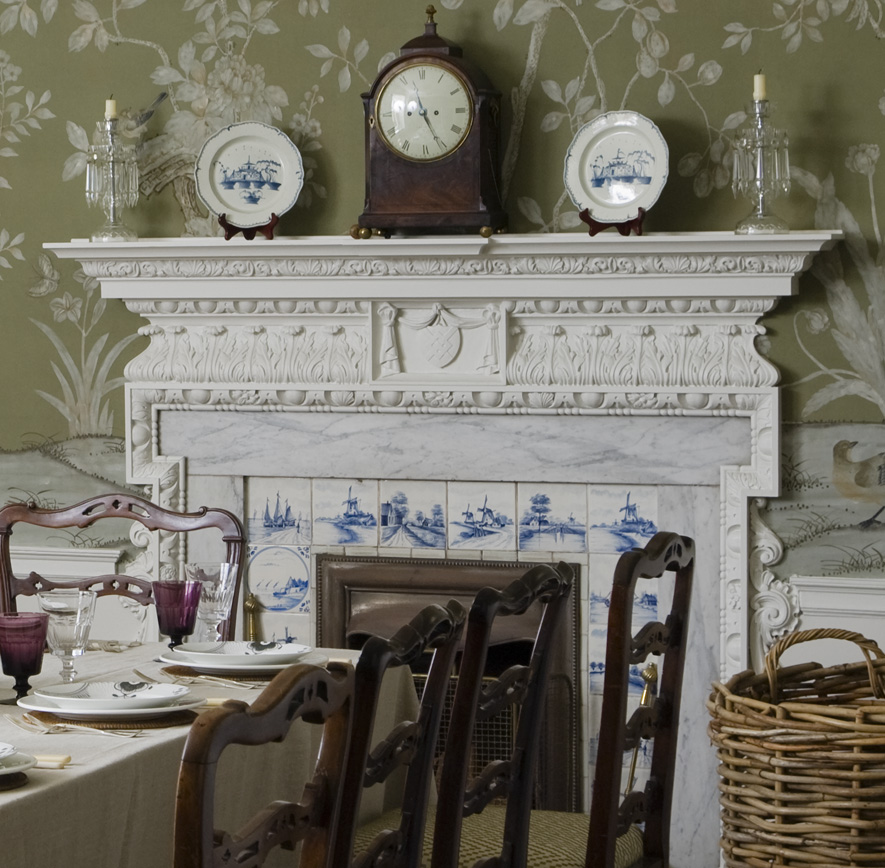 A bold use of our "Harlequin" range for a house in L.A.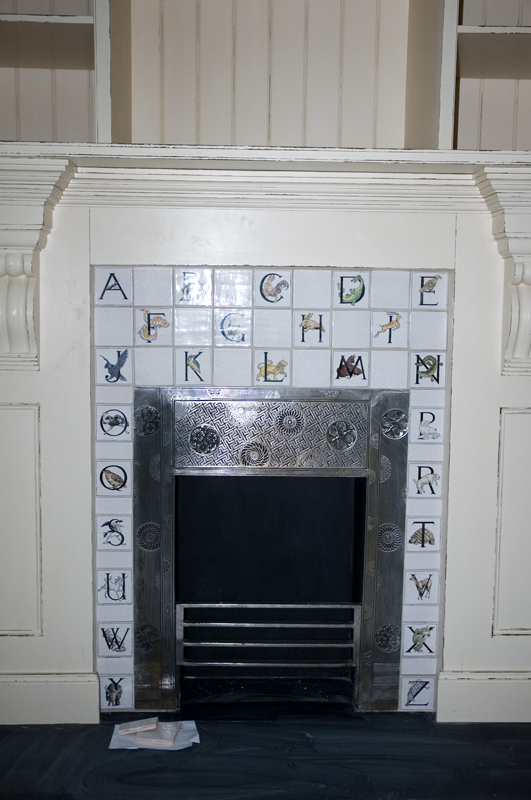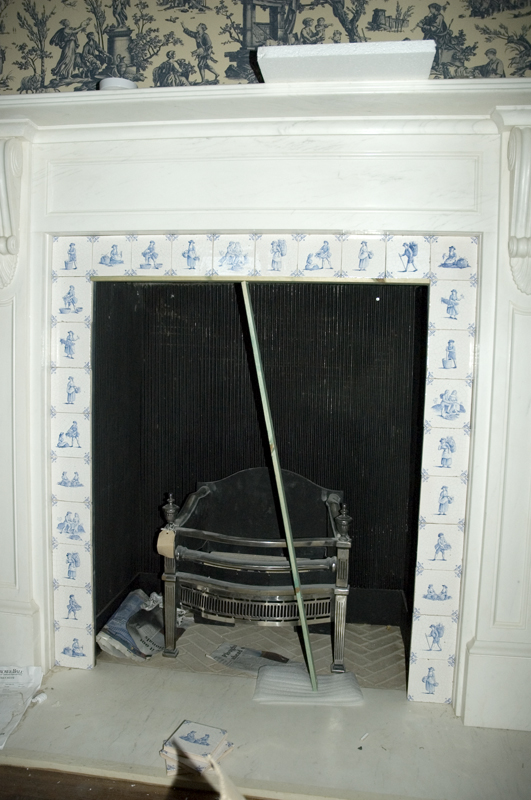 Bathrooms
A collection of our Bathroom installations.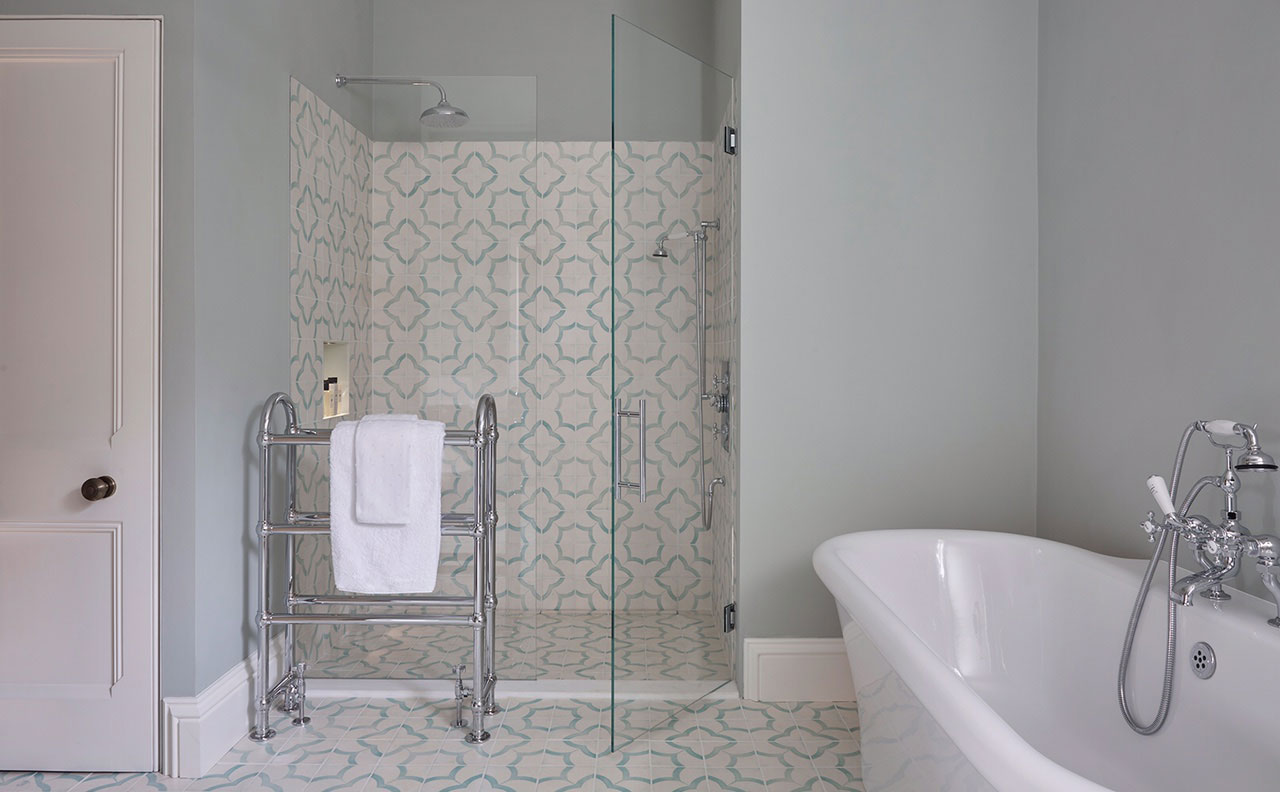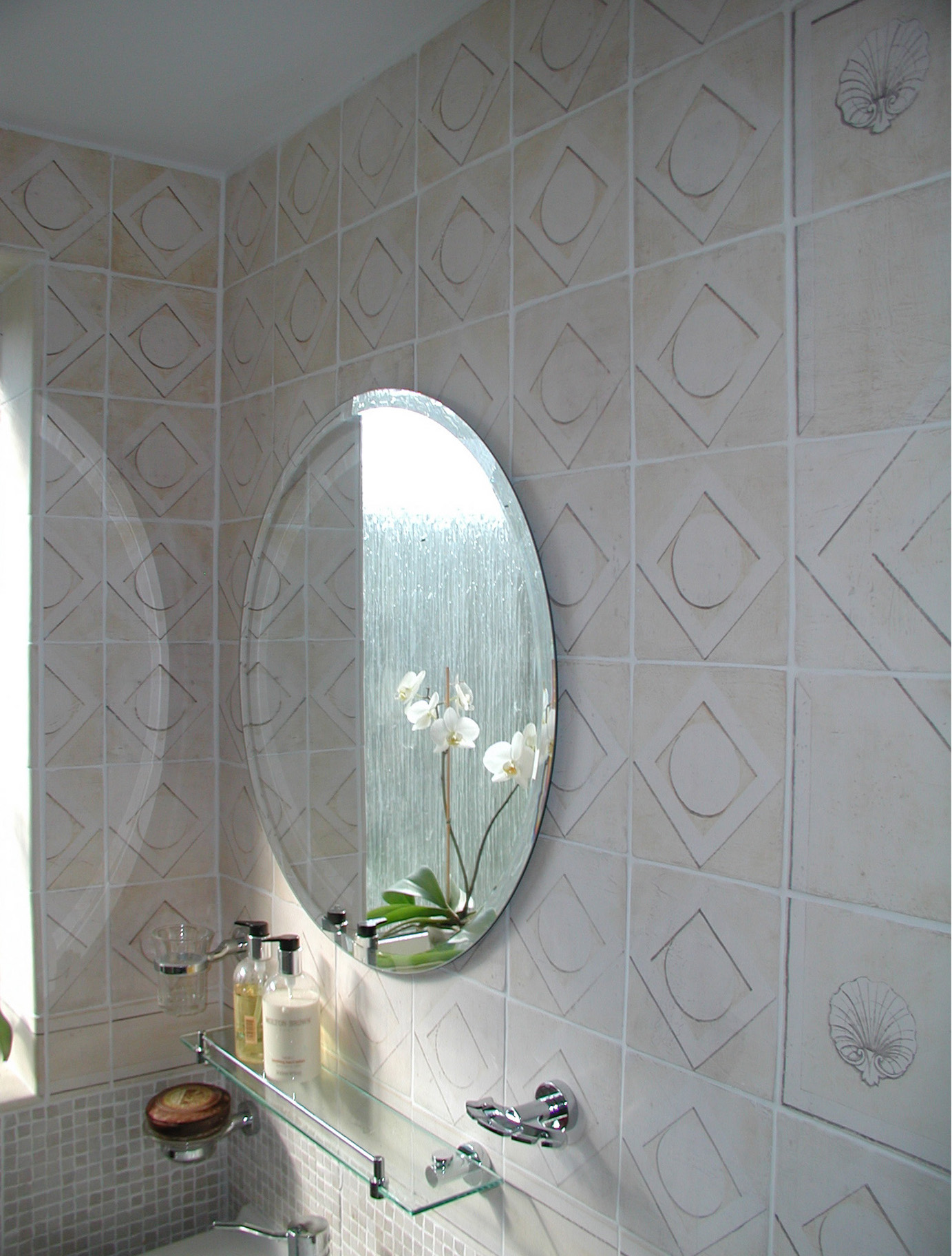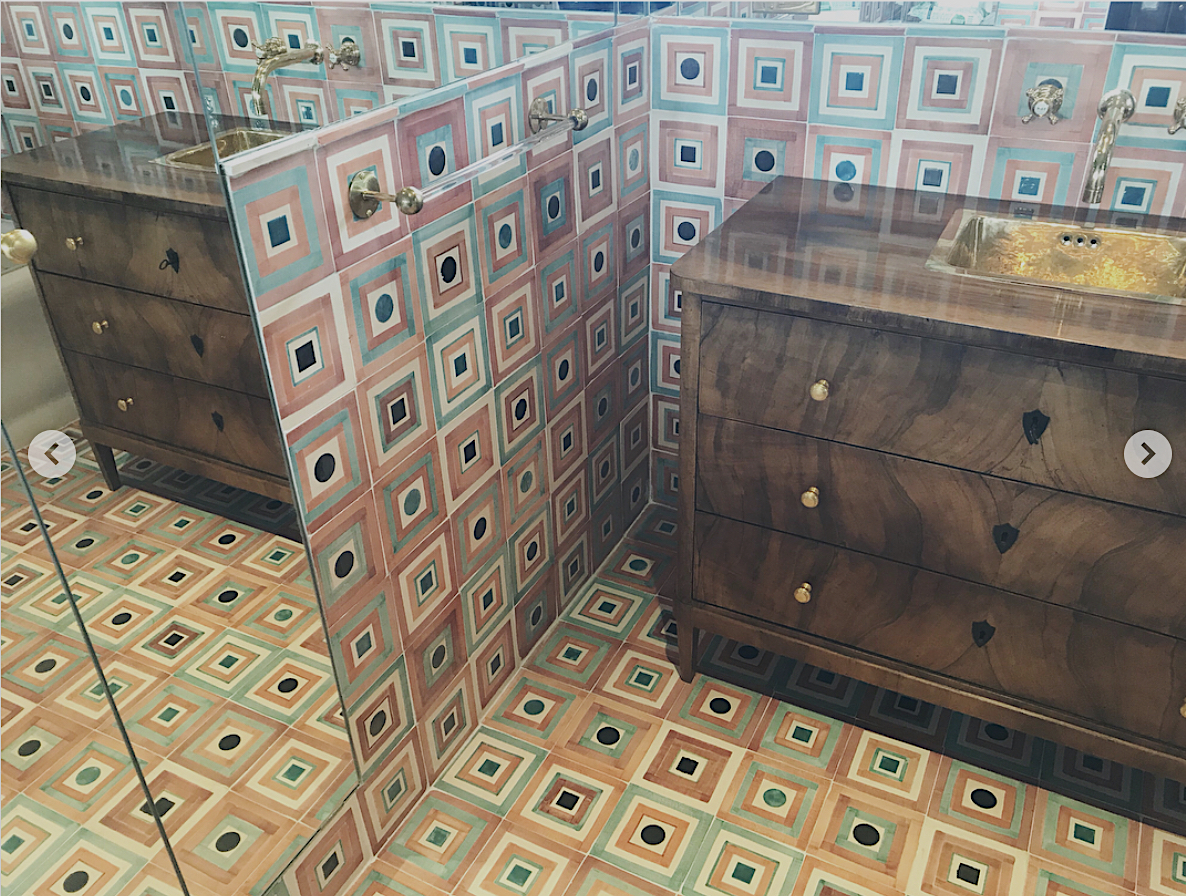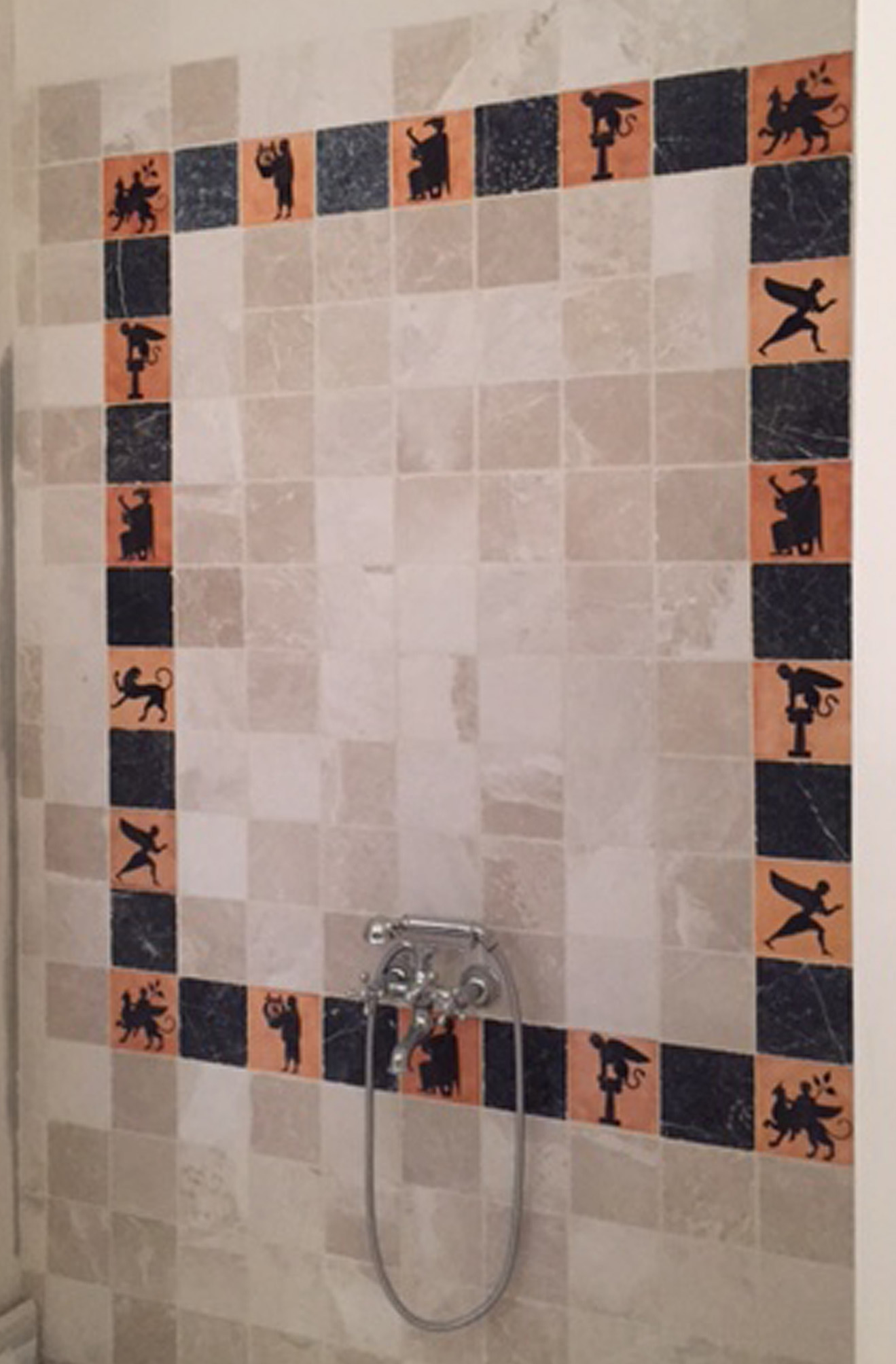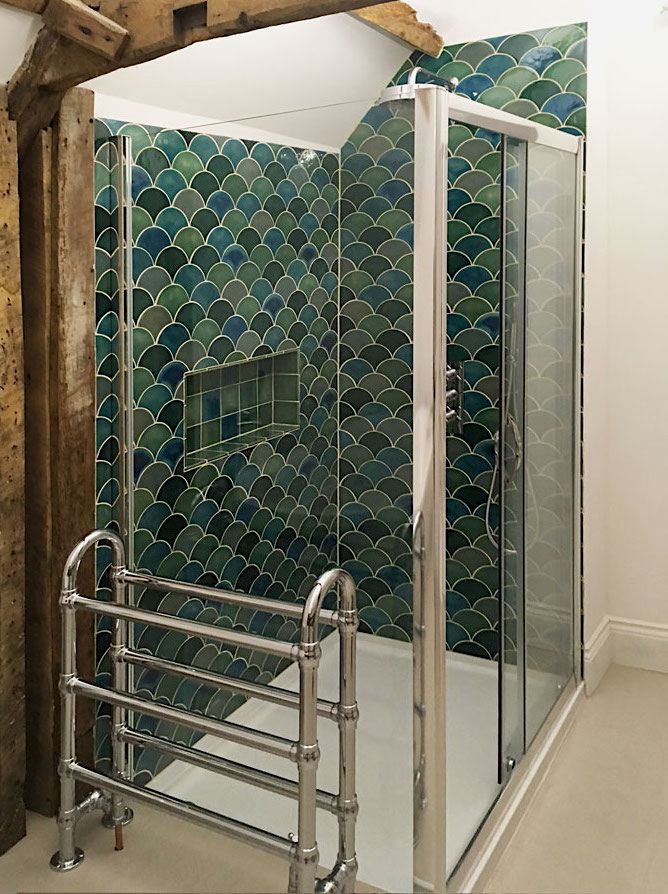 Kitchens
A collection of our Kitchen installations, featuring backsplashes and murals.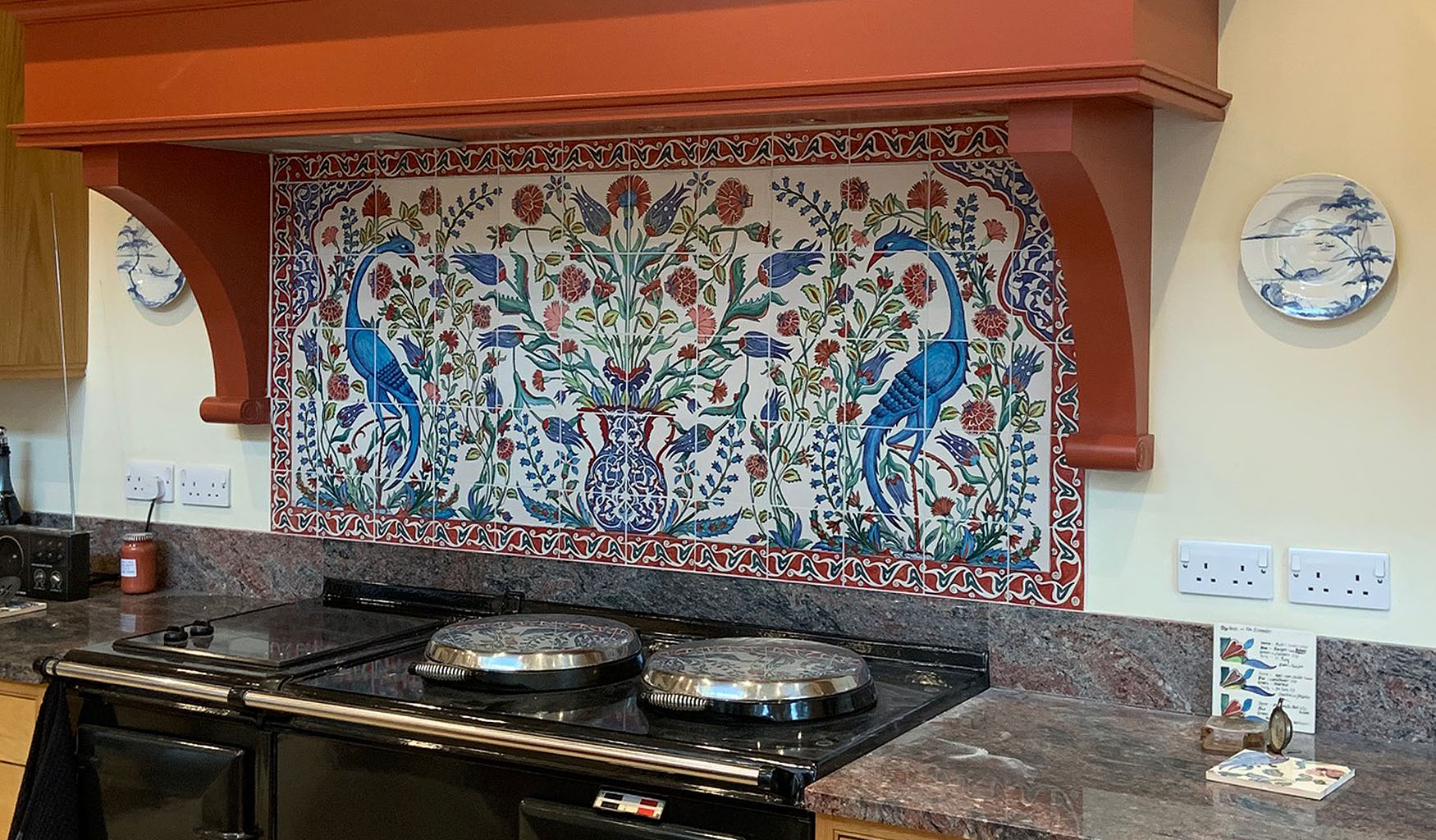 A spectacular panel based on traditional "Iznik" tiles from Turkey.